2023 Dart Award Final Judging Committee
The final judging committee selected two Dart Award winners, two honorable mentions and gave one special citation.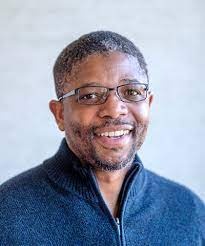 Issac Bailey is a veteran journalist who has won numerous writing and reporting awards and has conducted investigations that led to changes in the way the South Carolina Department of Social Services handles child protection cases. His criminal justice reporting spurred the Myrtle Beach Police Department in South Carolina to create a position to focus on young people after Bailey's investigative pieces highlighted the struggles of young black men in the Booker T. Washington neighborhood. He is also a certified guardian ad litem and has served as the legal representative in Family Court for children in distress and has spent several years mentoring troubled youth in a variety of capacities.
Bailey was one of 12 journalists in the country chosen to be a 2014 Nieman Fellow at Harvard University, where he studied child brain development, child welfare and race relations law and taught journalism for a year at Harvard's summer school. Bailey is Davidson College's Batten Professor and taught journalism and applied ethics at Coastal Carolina University for several years. In the spring of 2022, Bailey led a small group appointed by President Quillen to craft the first of its kind statement on freedom of expression for a college like Davidson as well as conducted a campus-wide survey on the subject. He is a visiting professor at Columbia University in the spring of 2023, and will return to Davidson in the fall of 2023.
He has been published in hundreds of publications, including The New York Times, Politico Magazine, Time Magazine, the Washington Post, the Charlotte Observer and CNN.com and has appeared on NPR, CNN and MSNBC. Bailey also created a race relations seminar in which he explores the complexity of implicit and other types of biases and has given presentations at several dozen institutions, including Duke University, Central Michigan University, the Education Writer's Workshop and Horry County prosecutors.
Bailey's 2018 book, "My Brother Moochie," which discusses the effects of the criminal justice system on black families, has received critical acclaim and has been featured in the New York Times. He recently released "Why Didn't We Riot? A Black Man in Trumpland."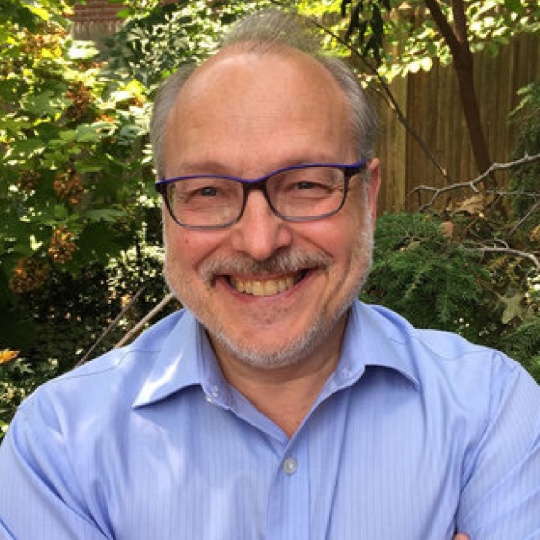 For 16 years, John Barth was Chief Content Officer at PRX, where he found fresh talent for PRX shows and partners and developed new shows for broadcast and on-demand listening.
John oversaw a national program portfolio including two daily shows – The World and The Takeaway, the latter produced at WNYC. He was instrumental in creating The Moth Radio Hour and the duPont-Columbia Award-winning investigative program Reveal. He has also launched non-fiction podcasts with Esquire, The Smithsonian Institutions, Outside magazine among others.
He was the founding producer of the business program Marketplace, then ran AOL's news operations and business, and was in charge of original content for Audible. He's been a reporter and news director at public radio stations in Missouri, Minnesota, and Philadelphia and reported for NPR and Business Week. John advises the School of Media and Public Affairs at The George Washington University and has taught there as an adjunct.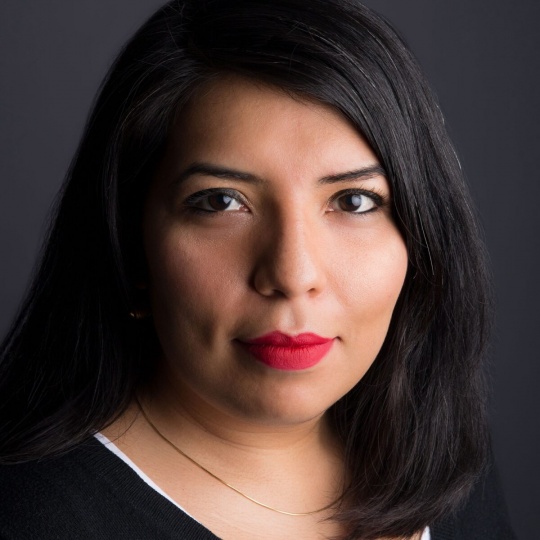 Adriana Gallardo joined ProPublica in 2016 as an engagement reporter. Since then, she's collaborated across the newsroom on investigative series covering women's health, immigration, and sexual violence. Her community-sourced reporting has contributed to several awards including a 2018 Pulitzer Prize finalist series for explanatory reporting (Lost Mothers) and the 2020 Pulitzer Prize for public service (Lawless).
In 2021, "Unheard," an engagement reporting project from Alaska's "Lawless" investigative series, was awarded The Dart Award for Excellence in Coverage of Trauma, The Ancil Payne Award for Ethics in Journalism, The Ethics in Journalism Award from the Society of Professional Journalists (SPJ) and was the inaugural winner in the community journalism category with The American Society of Magazine Editors (Ellies).
Prior to ProPublica, Adriana oversaw a national reporting series at 15 public media stations. She's traveled the country with the StoryCorps mobile booth collecting hundreds of stories archived at the U.S. Library of Congress. In her hometown Chicago, she spent over a decade working as a journalist, media educator and radio producer. She is based in Brooklyn and is an adjunct professor at the Craig Newmark Graduate School of Journalism at the City University of New York (CUNY).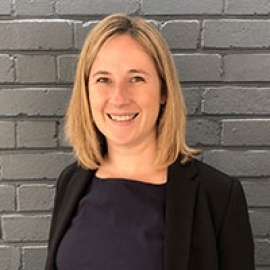 Angela Nickerson, PhD, is Professor and Director of the Refugee Trauma and Recovery Program at the School of Psychology, University of New South Wales, Sydney Australia.
She is a clinical psychologist, and her research focuses on understanding psychological and social mechanisms underpinning refugee and asylum-seeker mental health, with the ultimate goal of informing policy and clinical practice.
Angela has published over 150 journal articles, book chapters and edited books in the area of traumatic stress. 
She is currently President-Elect of the International Society for Traumatic Stress Studies.
Sacha Pfeiffer is a correspondent for NPR's Investigations team and an occasional guest host for some of NPR's national shows.
Pfeiffer came to NPR from The Boston Globe's investigative Spotlight team, whose stories on the Catholic Church's cover-up of clergy sex abuse won the 2003 Pulitzer Prize for Public Service, among other honors. That reporting is the subject of the movie Spotlight, which won the 2016 Oscar for Best Picture.
Pfeiffer was also a senior reporter and host of All Things Considered and Radio Boston at WBUR in Boston, where she won a national 2012 Edward R. Murrow Award for broadcast reporting. While at WBUR, she was also a guest host for NPR's nationally syndicated On Point and Here & Now.
At The Boston Globe, where she worked for nearly 18 years, Pfeiffer also covered the court system, legal industry and nonprofit/philanthropic sector; produced investigative series on topics such as financial abuses by private foundations, shoddy home construction and sexual misconduct in the modeling industry; helped create a multi-episode podcast, Gladiator, about the life and death of NFL player Aaron Hernandez; and wrote for the food section, travel pages and Boston Globe Magazine. She shared the George Polk Award for National Reporting, Goldsmith Prize for Investigative Reporting and Selden Ring Award for Investigative Reporting, among other honors.
At WBUR, where she worked for about seven years, Pfeiffer also anchored election coverage, debates, political panels and other special events. She came to radio as a senior reporter covering health, science, medicine and the environment, and her on-air work received numerous awards from the Radio & Television News Directors Association and the Associated Press.
From 2004-2005, Pfeiffer was a John S. Knight journalism fellow at Stanford University, where she studied at Stanford Law School. She is a co-author of the book
Betrayal: The Crisis in the Catholic Church
and has taught journalism at Boston University's College of Communication.