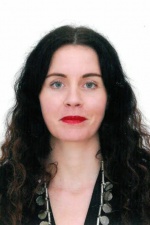 Annie Hylton is an international human rights lawyer and freelance journalist originally from Canada focusing on conflict, human rights and national security. Since graduating with a Master of Laws in international humanitarian law and human rights in Geneva (and a J.D. in Canada), she worked in the Middle East and Asia on a number of projects related to human rights and the "war on terror". She is currently a Stabile fellow of investigative journalism at Columbia University's Graduate School of Journalism.
Recent Posts by Annie Hylton
Yamiche Alcindor, Donna DeCesare, Danny Spriggs and Bruce Shapiro discussed practical tactics for assessing risk and and staying safe while reporting. They shared lessons from covering protests, youth gangs, earthquakes and toxic environmental sites among others.