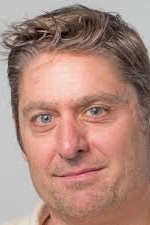 Frank Main has been covering crime in Chicago since 1999, reporting on everything from the evolution of street gangs to the "no-snitch code" that keeps witnesses from cooperating with detectives.
A native of Tulsa, Oklahoma and graduate of Northwestern University's Medill School of Journalism, Main began his career in 1987 at the Tulsa World. He was a police reporter and covered Cigty Hall. He then covered City Hall and federal court in Baton Rouge, Louisiana. In one of his favorite projects, he investigated the U.S. Senate campaign of former Ku Klux Klan wizard and his efforts to recruit followers on college campuses. Main was also a reporter in northern Kentucky where he covered federal court. Over the past three decades, Main reported on the first Gulf War and the the war in Bosnia, hurricanes Andrew and Katrina and the 9/11 attack in New York. In 2011, he was awarded the Pulitzer Prize for locale reporting along with reporter Mark Konkol and photographer John Kim.
Recent Posts by Frank Main
Full video, powerpoint presentation and edited transcript; "Reporting the "Gun Beat": Story Behind the Story"; February 11, 2017.