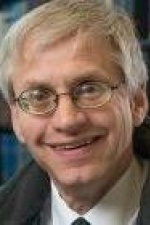 Howard Pollack, Ph.D., is a professor at the University of Chicago in the School of Social Service Administration and the Department of Public Health Sciences. He also serves as Co-Director of The University of Chicago Crime Lab, which uses use insights from basic science to help government agencies and non-profit organizations develop innovative new approaches to reducing violence.
Pollack has published widely on the intersecting topics of poverty policy and public health in journals such as Addiction, Journal of the American Medical Association, American Journal of Public Health, Health Services Research, Pediatrics, and Social Service Review.  Pollack has been appointed to three committees of the National Academy of Sciences and his writings have appeared in Washington Post, New York Times, New Republic, and many other publications. His essay published in The American Prospect, "Lessons from an Emergency Room Nightmare" was selected for the collection Best American Medical Writing, 2009.
Recent Posts by Harold Pollack
Full video, powerpoint presentation and edited transcript; "Gun Sales and Trafficking"; February 10, 2017.