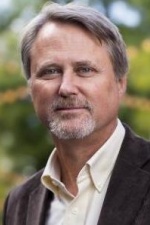 Jeffrey Swanson, Ph.D., is a professor in Psychiatry and Behavioral Sciences at Duke University. Swanson is the author or coauthor of over 200 publications on topics including the epidemiology of violence and mental illness, and laws and policies to reduce firearms violence. In 2013, he was published in the book Reducing Gun Violence in America.
Swanson is currently Co-Director of the UNC-Chapel Hill/Duke Postdoctoral Training Program in Mental Health and Substance Abuse Services and Systems Research. He is principal investigator of a multi-state study on firearms laws, mental illness and prevention of violence, co-sponsored by the National Science Foundation, the Robert Wood Johnson Foundation's Program on Public Health Law Research (PHLR), and the Brain and Behavior Foundation.
He received the 2011 Carl Taube Award from the American Public Health Association and the 2010 Eugene C. Hargrove, MD Award from the North Carolina Psychiatric Foundation, both for outstanding career contributions to mental health research.
Recent Posts by Jeffrey Swanson
Full video, powerpoint presentation and edited transcript; "Mental Illness and Guns"; February 10, 2017.