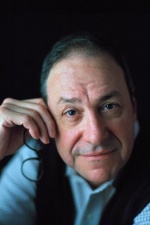 Joe Nocera was an Op-Ed columnist for The New York Times Opinion pages between April 2011 and November 2015. Before his Opinion column, he wrote the Talking Business column for The New York Times each Saturday and was a staff writer for The New York Times Magazine. He joined the paper in 2005.
For more than three decades, Mr. Nocera has chronicled the world of business at magazines like Fortune, GQ, Esquire and Texas Monthly. He has won three Gerald Loeb awards, including the 2008 award for commentary, and three John Hancock awards for excellence in business journalism. A 2007 Pulitzer finalist, he has written books including "A Piece of the Action: How the Middle Class Joined the Money Class," which won the New York Public Library's 1995 Helen Bernstein Award; "Good Guys and Bad Guys: Behind the Scenes With the Saints and Scoundrels of American Business (and Everything in Between)," and "All the Devils Are Here: The Hidden History of the Financial Crisis," which he co-authored with Bethany McLean.
Mr. Nocera received a B.S. in journalism from Boston University in 1974. He lives in New York City.
Recent Posts by Joe Nocera