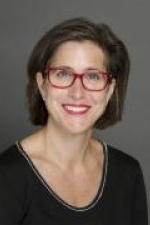 Kelly McBride is a writer, teacher and one of the country's leading voices when it comes to media ethics. She has been on the faculty of The Poynter Institute since 2002 and is now its vice president. Before joining Poynter, she was a daily newspaper reporter in the Northwest for 15 years. Kelly served as ESPN's ombudsman in 2012 and 2013. She has been a featured speaker at SXSW, the Online News Association annual conference and the Aspen Festival of Ideas. Her side hustle is the Everyday Ethics podcast.
The world's largest newsrooms, including The New York Times, The Washington Post, CNN, NPR and the BBC, frequently seek her advice for internal decisions and quote her expertise in their stories. She is the co-editor, along with Tom Rosenstiel, of The New Ethics of Journalism: Principles for the 21st Century, which features essays by 14 thought leaders and practitioners, as well as a new code of ethics for journalists and people who care about journalism.
She is a leading expert on covering sexual assault, suicide and mental health issues, plagiarism, and the connection between an ethical press and a strong democracy.
Recent Posts by Kelly McBride
In the wake of the Larry Nassar sentencing, Poynter's Kelly McBride contends it's time to rewrite journalism policies on naming survivors.