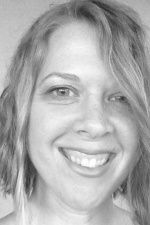 Kristen Hare covers the media for the Poynter Institute. Her work for Poynter has earned her a Mirror Award nomination. Hare, a graduate of the University of Missouri's School of Journalism, spent 5 years as the Sunday features writer and an assistant editor at the St. Joseph (Missouri) News-Press, and five years as a staff writer covering race, immigration, the census and aging at the St. Louis Beacon. She also spent two years with the Peace Corps in Guyana, South America. Hare and her family live outside Tampa.
Recent Posts by Kristen Hare
An October report from the American Psychological Association found that, for 52 percent of adults, the presidential election is a source of stress. Poynter's Kristen Hare spoke with Dart's Bruce Shapiro and Rebecca Palpant from the Carter Center on staying sane and safe while covering the final weeks of the election.