Manar Shukri
International Rescue Committee
Regional Early Childhood Development Technical Lead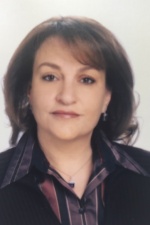 Manar 
Shukri
 is a Regional Early Childhood Development Technical Lead for the International Rescue Committee. She is a program leader for the "Sesame Seeds" project in Jordan, part of Sesame International, which provides early education for refugee children. 
Shukri
 began her career as a kindergarten teacher before moving into policy design, research and strategy for national and international organizations.
Shukri
 implements programs involved in advocating for the rights of children and their caregivers in the area of Early Childhood Development (ECD). Among her accomplishments, 
Shukri
 developed a kindergarten curriculum and a national readiness program for children and caregivers, and has developed policies to improve ECD practices in Jordan.
She holds a BA from the University of Jordan, and an MA in Early Childhood Education and Development from the University of Huddersfield.
Recent Posts by Manar Shukri