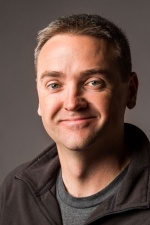 Marc Lester has been a staff photojournalist with the Anchorage Daily News since 1999. In addition to still photography, Marc also produces videos and writes feature stories. He lives in Anchorage with his wife and two sons.
Recent Posts by Marc Lester
This project focuses on 29 Alaskan women and men of different races and socio-economic backgrounds seeking to inspire change in Alaska's justice system, and to de-stigmatize being a survivor of sexual violence. The judges called "Unheard" "exceptional, original journalism" that "puts the voices of survivors at the forefront" and "reimagines how trauma-aware, culturally-sensitive, collaborative reporting can be done." They applauded the project's "emphasis on the heterogeneity of sexual violence and trauma" and called the reporting approach "sensitive by design." Originally published by the Anchorage Daily News and ProPublica on June 1, 2020.