Michelle J. Neuman
Results for Development (R4D)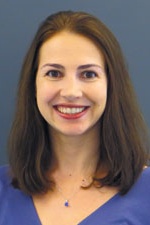 Michelle Neuman is Program Director for Early Childhood Development at Results for Development (R4D), a global non-profit organization based in Washington, D.C. She has faculty affiliations with the University of Pennsylvania and the University of Victoria. Throughout her career, she has taken a comparative approach to study policies and programs for young children around the world. Her recent research at R4D focuses on strategies to strengthen and support the early childhood workforce globally and on financing early childhood programs in low- and middle-income countries.
In her previous role as Senior Education Specialist at the World Bank, she led analytical work and provided technical guidance to government officials to inform the design and implementation of early childhood systems, particularly in Sub-Saharan Africa. Before joining the World Bank, Neuman was responsible for an international portfolio of early childhood policy, research, and program activities at the Open Society Foundation. She previously served as Special Advisor to the Education for All Global Monitoring Report Team at UNESCO for the report, Strong Foundations: Early Childhood Care and Education (2007). Earlier in her career, she directed the Organisation for Economic Co-operation and Development (OECD)'s first review of early childhood education and care policy in 12 countries and co-authored (with John Bennett) the report, Starting Strong: Early Childhood Education and Care (2001). She frequently works with policymakers in the design and implementation of her research projects.
She holds an A.B. from the Woodrow Wilson School of Public and International Affairs at Princeton University and a Ph.D. in Politics and Education from Columbia University.
Recent Posts by Michelle J. Neuman