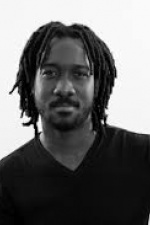 Mikhael Simmonds is the Northeast Manager of Newsrooms and the Multimedia Lead for the Solutions Journalism Network. He is a freelance multimedia journalist who specializes in international reporting. He is also the co-founder of Harlem Focus, a multimedia blog/media lab used as a learning tool at the City College of New York, where he taught reporting classes. Over the years, Simmonds has worked with a number of news and non-for-profit organizations including Democracy Now!, GritTV, Seeds of Africa, the YMCA International, and the UN Department of Public Information and NGO Relations. He has also worked closely with the New York Amsterdam News, a 106-year-old Harlem-based African American Newspaper.
Recent Posts by Mikhael Simmonds
Introduction and overview of the Solutions Journalism framework, with a focus on stories about young refugee children and families.

Full video and powerpoint presentation from the workshop "What is "Solutions Journalism"? How Can Journalists Straddle the Line Between Reporting on What's Wrong and Reporting on How to Fix it?"; July 1, 2018.