Soleïman Mellali
Radio Canada International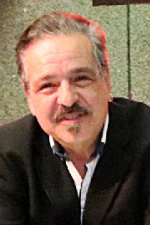 Soleïman Mellali is the editor-in-chief of Radio Canada International (RCI), the international service of Canada's public broadcaster CBC/Radio-Canada. In 2012, he oversaw RCI's transformation from a shortwave radio service, delivered in five languages, to a web-based news site. 
He's worked at Radio-Canada since 2000, first as a web-journalist, then as editor-in-chief of 
radio-canada.ca
. He began his career as a broadcast journalist and news anchor in Algeria.
Recent Posts by Soleïman Mellali