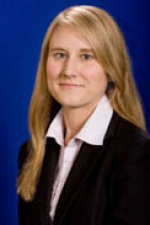 Amy Schmitz Weiss is an associate professor in the School of Journalism and Media Studies at San Diego State University. Schmitz Weiss is a 2011 Dart Academic Fellow and has a PhD in journalism from the University of Texas at Austin. She teaches journalism courses in basic writing and editing, multimedia, web design, data journalism, and mobile journalism. Schmitz Weiss is also the 2011-2012 Recipient of the AEJMC Bridge Grant with funding from the John S. and James L. Knight Foundation that led to the creation of a mobile news app, AzteCast for the San Diego State University campus population in spring 2012.
She also is a former journalist who has been involved in new media for more than a decade. She has worked in business development, marketing analysis and account management for several Chicago Internet media firms.
Recent Posts by Amy Schmitz Weiss
Tips for journalism educators seeking to bring crisis/trauma training into the classroom from Associate Professor of Journalism at San Diego State University and 2011 Dart Center Academic Fellow Amy Schmitz Weiss.

Despite increasing interest among journalism educators in teaching trauma preparedness, few courses are offered, according to a new study by San Diego State University journalism professor and 2011 Dart Center Academic Fellow Amy Schmitz Weiss.