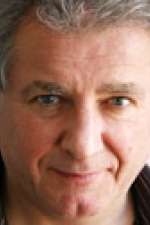 Andrew Hogg is a former news editor of the Sunday Times and Observer, and was editor of The Sunday Times Insight Investigative Unit. He was also that paper's Africa correspondent and Middle East correspondent. Before working at Christian Aid, he was head of press at the Medical Foundation for the Care of Victims of Torture.
Recent Posts by Andrew Hogg
In 2009, former news editor of the Sunday Times and the Observer Andrew Hogg spoke to journalism students at the City University in London about the treatment of torture victims. In the wake of the London High Court decision allowing three Kenyans to sue the UK government for torture they suffered during the 1950s and 60s Mau Mau revolution, we revive this illuminating speech.