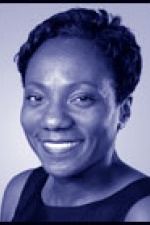 Angela Peterson, metro picture editor, joined the Milwaukee Journal Sentinel in 2003. As metro picture editor her duties include the planning and development of the three metro zones. Prior to joining the Milwaukee Journal Sentinel she spent 20 years at the Orlando Sentinel as a staff photographer for 18 years and two years as picture editor for the features and business section.
Some of the stories she worked on while at the Orlando Sentinel included, "The Miracle of Phillip Chandler", an Orlando youth who was kidnapped and left for dad. This picture story received a Picture of the Year Award and "A Whole New World", a look at diversity in the Central Florida communities. Peterson attended Syracuse University where she received a Bachelor of Science in Communication.
Recent Posts by Angela Peterson
An uplifting yet realistic account of a victim and his loved ones struggling to recover after random violence.