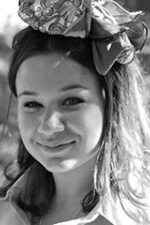 Anna Codrea-Rado is the digital media fellow at Columbia's Tow Center for Digital Journalism. She writes about technology and the media. Her work has appeared in the Atlantic, Columbia Journalism Review and the Guardian.
Recent Posts by Anna Codrea-Rado
In the high stakes business of trauma reporting, social media has become a powerful and controversial journalistic tool. We are also only just beginning to understand how to use it. A special report in advance of our symposium on Monday, April 22, in conjunction with the Tow Center for Digital Journalism, at Columbia Journalism School: Sandy Hook and Beyond: Breaking News, Trauma and Aftermath.