Anthony Feinstein, M.D., Ph.D.
Professor, University of Toronto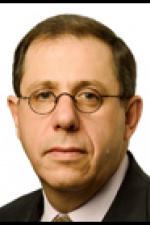 Anthony Feinstein is a professor of Psychiatry at the University of Toronto and Director of the Neuropsychiatry Programme at Sunnybrook and Women's College Health Science Centre. He is the author of multiple books, including "Dangerous Lives: War and the Men and Women Who Report It" (Thomas Allen, Toronto 2003), "In Conflict" (New Namibia Books, 1998), "The Clinical Neuropsychiatry of Multiple Sclerosis" (Cambridge University Press 1999, 2007), "Michael Rabin, America's Virtuoso Violinist" (Amadeus Press, 2005, 2011) and "Journalists Under Fire: the Psychological Hazards of Covering War" (John Hopkins University Press). His most recent book is "Battle Scarred" (Tafelberg Press, 2011).
Feinstein has published widely in peer-reviewed journals and has authored numerous book chapters. In 2012, "Under Fire," a documentary produced by Dr. Feinstein based on his research on journalists in war zones, was shortlisted for an Academy Award. The documentary received a 2012 Peabody Award.
Recent Posts by Anthony Feinstein, M.D., Ph.D.
Psychologist Anthony Feinstein examines a confluence of factors that can undermine the emotional well-being of journalists, including the emergence of new threats in Syria, the relentless nature of the conflict and those predominantly tasked with covering it. This piece was originally published in The Globe and Mail.