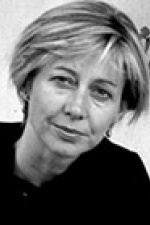 Christina Lamb is currently a roving foreign affairs correspondent for the Sunday Times of London.  She has been a foreign correspondent for more than 20 years, living in Pakistan, Brazil and South Africa. 
She is the author of the best-selling book, "The Africa House," as well as "House of Stone: The True Story of a Family Divided in War-torn Zimbabwe"; "Waiting For Allah"; and "The Sewing Circles of Herat: A Memoir of Afghanistan."  Her most recent book, "Small Wars Permitting: Despatches from Foreign Lands," is a collection of her reportage.  She has won many awards, including Foreign Correspondent of the Year in the British Press Awards and the BBC's What the Papers Say Awards, which she has won twice.  She was a Dart Center Ochberg Fellow in 2008.
Recent Posts by Christina Lamb
From the frontlines of a Taliban ambush to the sidelines of her child's football game, a war correspondent explains how she balances work and family.