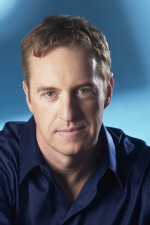 Dave Cullen is the author of the New York Times bestseller Columbine, a haunting portrait of two killers and their victims. He has written for New York Times, Newsweek, Times of London, Washington Post, Slate, Salon, Daily Beast and Guardian. 
Cullen spent ten years writing and researching Columbine. He was driven by two questions: why did they kill, and what became of the survivors? The surprise was that most of what we "know" is wrong. It wasn't about the jocks, goths or the Trenchcoat Mafia. The killers didn't even see themselves as school shooters: their primary focus was the bombs.
Columbine won the Edgar Award, Barnes & Noble's Discover Award, the Goodreads Choice Award, and several others. It spent thirteen weeks on the New York Times bestseller list, and made two dozen Best of 2009 lists, including the New York Times, LA Times and Publishers Weekly. Columbine was declared Top Education Book of 2009 by the American School Board Journal.
Cullen devoted himself passionately into journalism in high school and college, then became an infantry soldier, management consultant, computer systems analyst and undergraduate instructor in scattered cities across the U.S., England, Kuwait and Bahrain. He traveled to 26 countries, with a penchant for north Africa and south Asia. At 33, he devoted himself to writing full-time. He began with the University of Colorado-Boulder's writing program, where he won the Jovanovich Award for best master's thesis. He later won a GLAAD Media Award, an SPJ Award and is an Ochberg Fellow at the Dart Center for Journalism & Trauma.
Recent Posts by Dave Cullen
In response to the Umpqua Community College tragedy, Dave Cullen, author of Columbine, offers advice for journalists covering mass shootings.

Qualify witnesses carefully. Don't jump to conclusions about a suspect's character or motive. Treat survivors humanely. Excise the word "snapped" from your vocabulary.