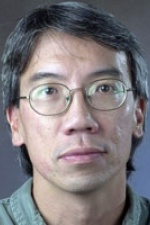 Gus Chan has worked in Cleveland for the past 15 years, and his greatest enjoyment comes from documenting the comings and goings of city life. He was named photographer of the year by the Cleveland Press Club in 2005 and has twice been named runner-up by the Ohio News Photographer Association. He came to The Plain Dealer after working with The Detroit News.
Recent Posts by Gus Chan
This nine-part series tells the story of a teenage relationship turning to obsession and abuse, and a strong young woman recovering from a horrific act of violence. Originally published in the Cleveland Plain Dealer in September, 2007.