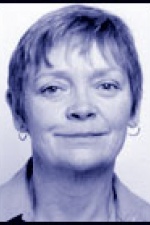 Jane Hoback is a writer and assistant business editor at the Rocky Mountain News in Denver. She also is the adviser to The Metropolitan student newspaper at Metropolitan State College of Denver. She has a particular interest in covering issues that affect women and minorities.
Recent Posts by Jane Hoback
A 12-part series about a couple who survived the Cambodian killing fields and returned years later to help others. The devistation of genocide is revealed through their own journey and that of the women they seek to rescue fro a life of prostitution. Originally published in the Rocky Mountain News (Denver, CO) in June, 2004.