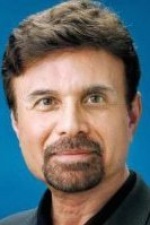 John Montorio is a veteran journalist and media executive with more than 35 years of experience reporting, writing, editing and managing news staffs. He is currently Executive Features Editor of The Huffington Post, where he oversees coverage of business and tech, Standards, the Newsdesk as well as special features for the site.
Montorio served as a managing editor of the Los Angeles Times and an associate managing editor of The New York Times. At both papers he was responsible for features and style coverage.
During his seven years at the Los Angeles Times, Montorio helped to overhaul the Calendar sections, the Book Review, the Sunday Magazine, Travel, Food, Home, and Health, and launched Outdoors, and Image, a fashion and style section. 
Before joining the LA Times in 2001, he spent 15 years at The New York Times, where he relaunched many of the paper's signature feature sections, including House & Home, Dining In/Dining Out and Sunday Styles, and launched The City section for metro and The Living Arts in the National Editions. He also served as editor of the Style Department and editor of the Weekend section.
Prior to that, he was the executive editor of Newsday's Sunday magazine and the editor of The Washington Star's Sunday magazine.
Recent Posts by John Montorio
This provocative three-part series examines the concept of moral injury, a phenomenon where combat or operational experiences transgress deeply held moral and ethical beliefs that undergird a service member's humanity; often seen as damage to the soul. Judges praised the series for "gracefully and confidently marrying the humanity and understanding of its survivors with a gritty, powerful investigation that breaks new ground." Originally published in the Huffington Post in March 2014.