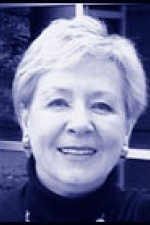 Judy Tierney worked as a freelance journalist on ABC's "This Day tonight", "To Market to Market" and current affairs radio. Judy also produced an arts programme for 7ZR (now 936 ABC Hobart). In the '70's Judy travelled overseas and lived in the U.S.A., England and Kuwait with her family. On her return to Australia in 1979 Judy took a full time position with ABC TV's "Nationwide".
In 1990 Tierney became presenter of the "7.30 Report" and the morning current affairs slot on 7ZR. She has also produced numerous documentaries including one on the Port Arthur massacre for 'Australian Story' and another on the training of the Special Operations Group in Tasmania. Judy has won numerous state and national awards for her journalistic work and is a regular speaker at community and public events.
Recent Posts by Judy Tierney
Just about everyone remembers where they were when they recall some cataclysmic event in their life. When Hobart man Martin Bryant began indiscriminately shooting people at one of Tasmania's iconic tourism destinations I was entertaining 35 women at home. I was hosting a "girls" lunch for my journalist colleagues and some friends who held responsible positions in government.