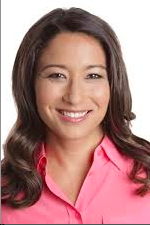 Kumi Taguchi is a presenter and reporter with ABC News 24. She began working in media in 1997 at the-then 7.30 Report. From there, she spent time at Triple J radio, and worked for the deaf and hearing impaired at various television networks. In 2004, Taguchi moved to Hong Kong and worked for Star TV, Asia Television and NHK World. She was the editor of a weekly social affairs program there, anchored daily news, and produced long-form current affairs features. In 2010, Kumi moved back to Sydney, working at both SBS and the ABC before settling at the ABC full-time.
Recent Posts by Kumi Taguchi
ABC Australia's News 24 Presenter/Reporter Kumi Taguchi took a break from the quick turnaround of TV news to spend two weeks at a Melbourne repatriation hospital to work on a feature story about PTSD experienced by returned soldiers, The Battle After The War. In this piece, Taguchi writes about becoming comfortable, gaining trust, and her decision to write exclusively for online.