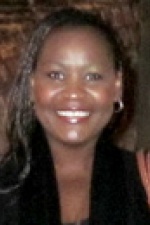 Manoucheka Celeste is a doctoral candidate in the Department of Communication at the University of Washington.  Originally from Port-au-Prince, she earned her B.S. in Journalism and M.A. in Mass Communication from the University of Florida.
Celeste studies transnational media representations of race, class, gender, and citizenship with focus on the Caribbean, particularly Haiti, Latin America and the United States.  She is interested in the relationship between (re)presentation and material realities. 
She has presented her research nationally and internationally including in Paris at the Conference for Young Scholars. She is co-founder of the Women of Color Collective at UW, which hosts the Dialoguing Difference Conference.  Her article on Haitians and Haitian immigrants in media will be published in the 2011 edition of "Images that Injure."
Recent Posts by Manoucheka Celeste
A Haitian-born journalist and media scholar advises educators on how to equip the journalists of the future with the cultural awareness to effectively and sensitively report on natural disasters.