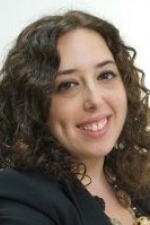 Shoshana Walter is a staff reporter at The Center for Investigative Reporting, where she covers public safety and human trafficking. Her 2014 series on the armed security guard industry won the Livingston Award for young journalists and was featured in a two-part installment on CNN's Anderson Cooper 360. Before joining CIR, Walter covered police and violent crime in Oakland, California, for the nonprofit news startup The Bay Citizen and the New York Times. She began her career as a daily crime reporter at The Ledger in Lakeland, Florida, where she completed two narrative series and won a national Sigma Delta Chi award for Non-Deadline Reporting and a Gold Medal for Public Service from the Florida Society of News Editors.
Recent Posts by Shoshana Walter
Know the laws. Don't take their word for it. Understand that the worst offenders can fall outside of existing regulations.