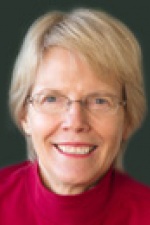 Sue Lockett John, Ph.D., was a programming and research associate at Dart Center West. She is a former newspaper reporter and editor and a freelance writer, editor and project manager.
Her research has explored such topics as news treatment of crime victims and their loved ones; the effects of head-to-head competition on local news; and press coverage of the Bush administration's strategic speech.
Recent Posts by Sue Lockett John
Sacramento State Hornet student journalists were among the first to arrive at the scene where a California State University, Sacramento, student was beaten to death and his alleged assailant was shot by police. In this video produced by photojournalist Brian Feulner, four editors recall their actions and reactions in covering the tragic event.

To prepare students to interview victims of traumatic events, journalism schools are using simulations and role-play. This guide shows educators how it's done.