65% of Women Journalists Experience Abuse & Harassment, says INSI-IWMF Survey
December 3, 2013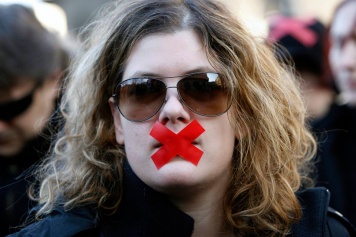 Almost two-thirds of women journalists have experienced intimidation, threats or abuse in relation to their work, according to findings from the first global survey of violence and harassment of women in the news media. Conducted by the International News Safety Institute and International Women's Media Foundation, the survey also found that the majority of those threats and other instances of violence occurred in the workplace, and were committed by male coworkers.
"When we talk about safety for the media, we often think in terms of staying safe in war zones, civil unrest and environmental disasters, but how often do we think of the office as a hostile environment?" said INSI Director Hannah Storm. "What this ground-breaking survey shows is that women journalists are often at risk in the workplace as well: targeted by their colleagues, and because they are let down by the very people they should be able to trust, the violence and harassment they face goes widely unreported and therefore unpunished."
The survey, released to coincide with the UN's Global Forum on Media and Gender, includes responses from 875 women journalists.
Click here to participate in the ongoing survey, and here to see the current results. Click here to read about a recent UN panel on the safety of women journalists, featuring Dart Center Research Director, Elana Newman.
The Dart Center offers a set of self-care guidelines for journalists, as well as tips for reporting on sexual violence. The International News Safety Institute also offers a list of safety recommendations created from their report "Killing the Messenger."