Bearing Witness for the Nation
In the wake of Australia's child sex abuse scandals, the Royal Commission will be "bearing witness on behalf of the nation" when hearings begin in September. Journalists, too, will be called upon to inform the public, and to report on the sensitive proceedings. The Dart Centre has convened a special forum for news professionals preparing to cover the hearings, which took place in Sydney on August 30. Among the speakers were the Honourable Justice Peter McClellan AM, Chair of the Royal Commission. Click here for the full schedule.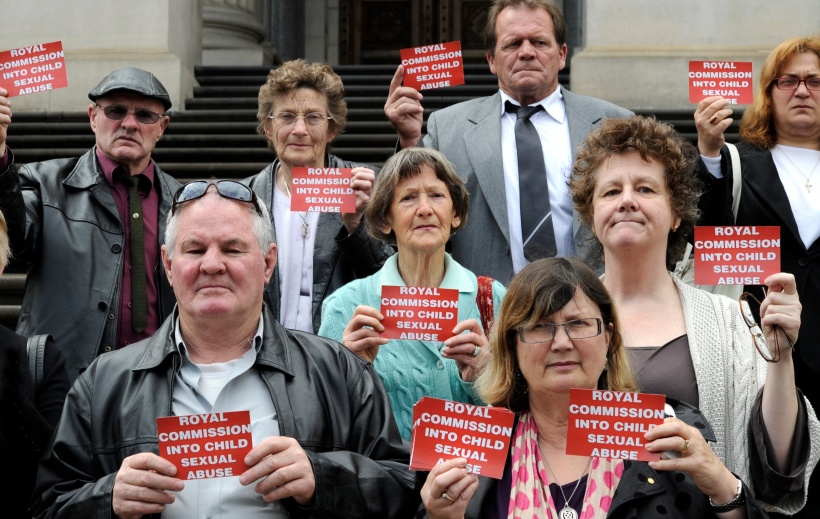 Last year, following almost 20 years of revelations about child abuse in the Roman Catholic Church and other secular bodies, Australia's then-Prime Minister Julia Gillard announced a sweeping and, for many, long-awaited inquiry – a Royal Commission – into child sexual abuse. In July, the Commission's chief executive, Janet Dines, said the six Royal Commissioners and their staff were acutely aware that they would be "bearing witness on behalf of the nation."
The same holds true for news professionals who will cover public hearings of the inquiry when they begin in September. With that in mind, Dart Centre Asia Pacific is running a one-day forum for media professionals to promote informed, accurate and ethical reporting on the Commission.
The forum, "Reporting Responsibly on the Royal Commission Into Abuse," included expert panels and journalist-to-journalist workshops. It was held at the Australian Broadcasting Corporation in Harris Street, Ultimo, Sydney on Friday August 30. (For the full schedule and speaker list, click here.)
The Royal Commission into Institutional Responses to Child Sexual Abuse is wide-ranging, probing organisations from the Catholic Church and state authorities to sports groups and the Boy Scouts. By April, when it began operations, it had already received more than 5000 notifications from people wishing to offer submissions or tell their stories.
Making her announcement to set up the Royal Commission, Prime Minister Gillard said the inquiry would not just look at perpetrators but at those who were "complicit" in generations of abuse – by "averting their eyes" or moving alleged perpetrators around – and at police responses to the problem.
"Any instance of child abuse is a vile and evil thing," she said. "There have been too many adults who have averted their eyes to this evil. There has been a systemic failure to respond and to protect children."
On the same day, Member of Parliament Joel Fitzgibbon noted that the Royal Commission would be "a big and slow-moving beast" that could take as long as 10 years.
"Make no mistake," he said, "it will cause trauma for many individuals and organisations."
The Dart Centre forum's first panel, "Understanding the experiences of those who have been abused – issues over a life span", featured speakers including abuse survivor Peter Gogarty; the mother of a survivor, Pat Feenan; and Leonie Sheedy, of the Care Leavers Australian Network.
The second, "Investigation, Policy and Perpetrators," focused on Australian law, reform efforts and the mind of the perpetrator. Speakers will include Frank McGuire, a State of Victoria Member of Parliament and award-winning former journalist; lawyer John Ellis; and psychologist Gerard Webster.
The journalist-to-journalist workshops included the ABC's Suzie Smith; freelancer Stephen Crittenden; Marc Bryant of the Hunter Institute of Mental Health; Joanne McCarthy of the Newcastle Herald, and Dart Center executive director Bruce Shapiro, who will be traveling from New York to participate.