An Ongoing Quest to Cover Victims with Sensitivity
In advance of the Ochberg Fellowship, York Daily Record Sunday Editor Scott Blanchard writes about self-care, covering victims and his expectations for next week's fellowship at Columbia Journalism School. This column was originally published in the York Daily Record.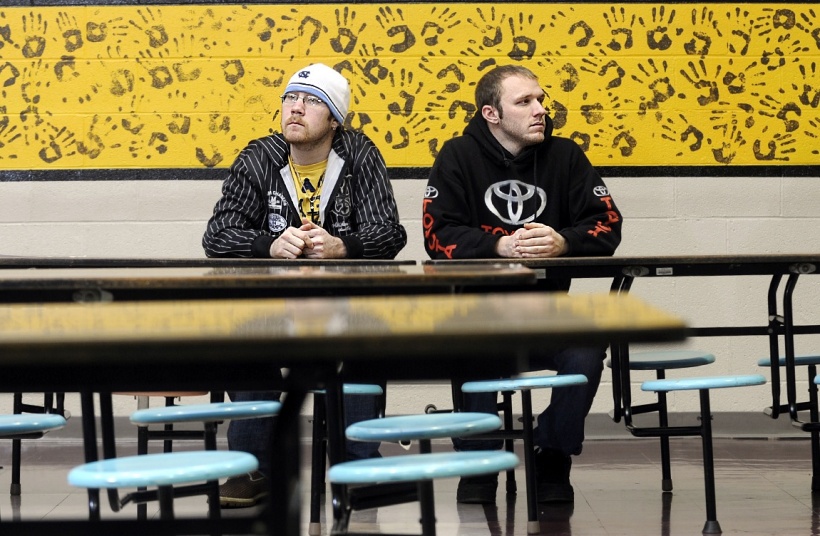 Later this month, I'll spend a week in New York with 11 other journalists immersed in learning about trauma journalism: How better to report about victims of violence, and how to make sure we and our colleagues stay mentally healthy while reporting on tragedy and its consequences.
More than 300 journalists from across the world applied for what's called the Ochberg Fellowship. I was thrilled to be chosen.
But when I looked at the list of fellows, I had a "which one of these is not like the other" moment.
One colleague reports from Syria. One was embedded in Afghanistan. One works for a newspaper in Mexico that is the target of attacks and kidnappings. One covered terrorism in places such as Pakistan and Israel. One was in a documentary film called "Under Fire: Journalists in Combat." One has reported from pretty much every "Arab spring" country.
I'm an editor in York, Pa. My life is not at risk. There is no war here.
But I'll tell you why I applied, and what business I have being part of this group: Because I care. Because our newsroom cares. And because we have a huge responsibility to do this work right.
We have victims of violence in York County just as surely as they do in Libya. People kill each other here; they molest each other here. People and families are torn apart here; some are destroyed here. A house fire here devours a family's past; a car crash erases someone's future; a flood rearranges lives. And, here, a serviceman's body comes home.
Those things are news. Our staffers join other first responders at the scene of the crash. They photograph the mother of the slain soldier. They talk to people returning to a water-ruined home. They sit in court and listen to searing testimony. They are journalists; they bear witness. And what they witness can make them victims, too.
Those who endure trauma or violence here deserve the best our staffers have to give: Courtesy, professionalism, sensitivity, accuracy, honesty. And our staffers deserve the best the YDR can give them: Support, training, guidance, expertise, a calm listening ear.
Our newsroom has a strong history in respectful and ethical coverage of trauma victims -- we try to tell true stories without revictimizing people -- and in support for the staffers who do that difficult work. But we know we can do better.
And it's not just a YDR thing anymore. We're part of something bigger -- Digital First Media, a national news organization that has brought together staffers from its member newsrooms to cover tragedies such as the Newtown, Conn., school shooting and the Boston Marathon bombing.
All DFM newsrooms have the same kinds of trauma stories to do in their own communities as the YDR does. And, much as we might wish there won't be another school shooting or another bombing, each will contribute to DFM mobile newsrooms during the next tragedy, or the one after that.
We're in this together. So our responsibility as journalists to do this work right, and to take care of the journalists who tell the stories of trauma survivors, goes beyond our newsroom and beyond York County. It extends across the country, to places such as New Haven, Conn., Pottstown, Pa., El Paso, Texas, and Oakland, Mich.
* * *
In May, Jason Plotkin and I went to New York for an awards ceremony put on by The Dart Center for Journalism and Trauma. Jason and former YDR staffer Bill Landauer produced the story "Finding their way out," about the lasting effects of the school shooting in Red Lion. I worked with them as the lead editor. A national judging panel of journalists, mental health professionals and victim advocates recognized our work with honorable mention for its compassion and honest storytelling about the journeys of several people since April 2003.
Click below to watch video from the 2013 Dart Awards for Excellence in Coverage of Trauma:
On the train ride back to York, Jason and I wondered how our newsroom -- and other DFM newsrooms -- could get better at doing that kind of hard but necessary journalism. We brainstormed a training idea that would involve all newsrooms and focus on best practices for covering victims of trauma and violence, as well as care for the journalists who report on those stories.
Through the Dart Center, we found out that the BBC and the Australian Broadcasting Corporation were known worldwide for their trauma programs. Jason and I discovered that no such thing existed in the U.S. And when we asked journalists, we kept getting the same response: No, we don't have any program like that, and yes, it would be great if we did.
So Jason and I worked with the Dart Center to create a plan -- the Trauma Awareness and Peer Support Program. We've pitched it to DFM as a company-wide investment in best practices for journalists covering trauma, and in the well-being of the journalists who do that work.
Our plan would bring together 18 staffers -- two each from nine newsrooms across the country -- for two days of intensive training. They would return home with new skills, a support system and a plan to spread the training throughout their newsrooms, and sister newsrooms in their areas, over the coming year. In 2015, 18 more staffers would get the two-day training, and the roots of this effort would push deeper into the culture of our newsrooms.
DFM, a forward-looking company which could pioneer this effort in the U.S., is considering our proposal now.
* * *
Jason and I are deeply committed not just to the program itself, but to the ideas behind it. But we're still learning: If the person you're interviewing or photographing starts crying, what do you do? If you think a staffer is showing signs of traumatic stress, what can you do?
My Ochberg Fellowship -- my week in New York and the relationships I'll build there -- is a chance for me to answer those questions and the million that come after them.
I feel like I should warn the other 11 Ochberg Fellows: I'm going to try to get inside your heads. I want to know what you know about how people respond to trauma, how they deal with it or don't, how it changes them, and how journalists can tell their stories honestly and respectfully. And I want to know what you know about the trauma that stays with journalists when they tell those stories, and how newsrooms can give those staffers the help and support they need.
At the YDR, we know tragedies will occur in York County. As journalists, we document what happened, why and how. We show how people, neighborhoods and communities cope with tragedy and move on to, we all hope, better things.
The people who live here need us to be at our best, whether it is talking to people about the effect of something that happened years ago, or minutes ago.
Click below for a slide show from the York Daily Record's Dart Award Honorable Mention "Finding their Way Out." Click here for the full piece.