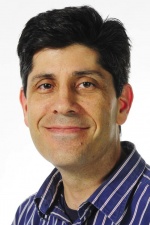 Scott Blanchard is the Sunday editor at the York Daily Record (York, PA), which he joined in 2001. He has edited stories about the 30-year old York riots murder investigations, parents who discovered the military's mistakes had led to the death of their son, and a teenager who survived a machete attack in her kindergarten classroom. He helped edit a short documentary film about the psychological impact on first responders of the beating death of a 2-year-old girl. In 2012, Blanchard edited a story about the lasting trauma caused by a school shooting nine years earlier, which received a 2013 Dart Award Honorable Mention. He also received an Honorable Mention for the Ochberg Society's Mimi Award for Editors.
Recent Posts by Scott Blanchard
More than 20 journalists gathered July 30 in Harrisburg, Pa. for a trauma journalism seminar put on by the Pennsylvania Newsmedia Association.

Nine more journalists joined Digital First Media's peer-support efforts at a seminar June 3 in Pittsfield, Massachusetts, led by Dart's Bruce Shapiro and Elana Newman.

Last week, the York (Pa.) Daily Record/Sunday News and Digital First Media formally began building a peer-support program for journalists who cover trauma and conflict. At a kickoff seminar event, fifteen journalists from 11 Pennsylvania news organizations spent a day at the Daily Record learning about trauma, resilience and peer-support.

In advance of the Ochberg Fellowship, York Daily Record Sunday Editor Scott Blanchard writes about self-care, covering victims and his expectations for next week's fellowship at Columbia Journalism School. This column was originally published in the York Daily Record.