Telling Hard Stories: 2018 Dart Awards Celebration & Winners' Roundtable
May 3, 2018
5:30 - 8:00 pm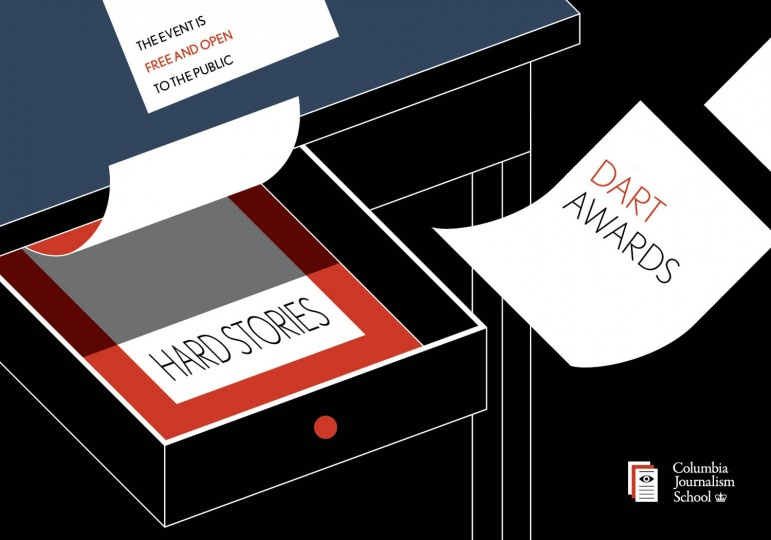 To honor the 2018 Dart Award winners, the Dart Center will host a reception, awards presentation and winners' roundtable on May 3 from 5:30-8:00pm at the Columbia Journalism School. The roundtable discussion will illuminate the questions of craft, ethics and storytelling in their work, and explore innovative best practices in hard-hitting, humane reporting on violence and tragedy.
Speakers include:
Neil Barsky, Founder, The Marshall Project
John Woodrow Cox, Enterprise Reporter, Washington Post
Azmat Khan, Investigative Reporter
Lizzie Presser, Contributing Writer, The California Sunday Magazine
Moderator: Bruce Shapiro, Executive Director, Dart Center for Journalism and Trauma
The Dart Awards for Excellence in Coverage of Trauma recognize exemplary journalism on the impact of violence, crime, disaster and other traumatic events on individuals, families or communities. 
This event is free and open to the public.
Reception: 5:30-6:00pm
World Press Freedom Day Commemoration: 6:00-6:20pm
Awards Presentation: 6:20-6:40pm
Roundtable Discussion: 6:40-8:00pm