Reporting and Covid-19: A Webinar Series for Journalists
March 24 - April 30, 2020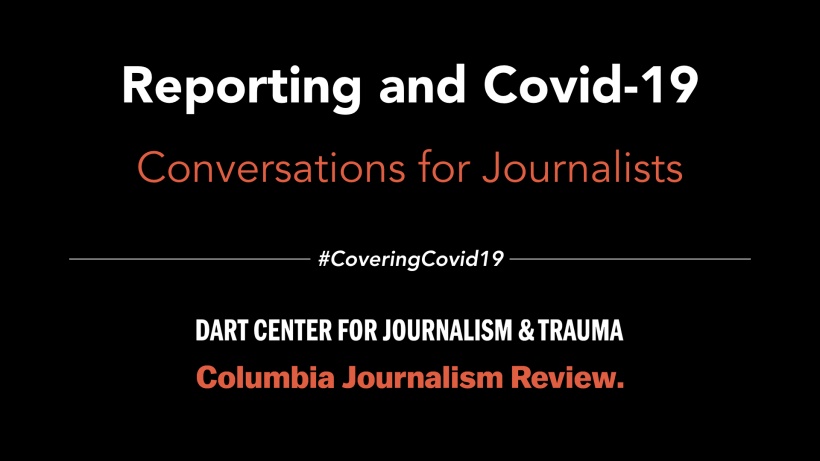 Join Columbia Journalism School's Dart Center for Journalism and Trauma for a series of online conversations about the challenges of reporting amid the coronavirus pandemic. Led by Dart Center executive director Bruce Shapiro, we'll take quick, deep dives with authoritative experts, news innovators and journalistic colleagues navigating the crisis at the local, regional and global level - sharing lessons learned, common struggles and innovative approaches. Co-sponsored by Columbia Journalism Review.

Upcoming Conversations
WEEK 4
Reporting on Death and Dying
Tuesday April, 14, 2020
2:00pm EDT
Guest: Ari Goldman, Professor, Columbia Journalism School
With the death toll from Covid-19 climbing round the world, more and more journalists, especially local and regional reporters, will need to cover death in an acute and ongoing way. What do journalists need to know to meaningfully chronicle death on a large scale, and in their respective communities?

Self-Care and Peer Support
Thursday April, 16, 2020
5:00pm EDT
Guest: Cait McMahon, OAM, MAPS, Managing Director, Dart Centre Asia Pacific
For most journalists, Covid-19 is the biggest and perhaps most challenging news story they'll ever cover. How can journalists do their jobs while taking care of themselves?
Past Conversations
Week 1
Covering Covid-19 on a State and Local Level
Tuesday, March 24, 2020
1:00 - 2:00pm EDT
Guest: Irwin Redlener, MD, Director, National Center for Disaster Preparedness, Earth Institute, Columbia University

Coronavirus is not only a global pandemic – it is a community-level crisis. How can local and regional reporting make a difference? What ground-level indicators and issues should we follow? How can reporters effectively assess local and state-level responses, or accurately cover the pandemic's impact on families and children?  
The Day the Pandemic Arrived: Reporting Lessons from America's first hotspot
Thursday, March 26, 2020
2:00 - 3:00pm EDT
Guest: Florangela Davila, News Director, KNKX, Seattle
On January 21, the first case of covid-19 in the U.S. was confirmed in Washington State, and soon Seattle's journalists found themselves at the center of the coronavirus maelstrom, covering a devastating community outbreak with international consequences while navigating their own safety and ethical concerns. What lessons can Seattle teach news teams in other communities as covid-19 arrives?
Week 2
Learning from Past Pandemics: Bridging the Science Gap
Tuesday, March 31 
2:00-3:00pm EDT
Guest: Caleb Hellerman, Documentary filmmaker, longtime supervising producer to Dr. Sanjay Gupta and CDC Fellow
As journalists, how can we best develop the right expert sources? How can we effectively bridge complicated medical science and public understanding?
Learning from Past Pandemics: Covering Ebola
Thursday, April 2 
11:00am-12:00pm EDT
Guest: Jina Moore, Freelance Writer, Reporter, Producer
Coronavirus is creating unprecedented challenges the globe over, but it's not the first pandemic of this century. How does Covid-19 compare to pandemics like SARS and Ebola?
WEEK 3
Watchdog Reporting on the Pandemic
Tuesday, April 7, 2020
3:00 - 4:00pm EDT
Guest: Aaron Glantz, Senior Reporter, Reveal from the Center for Investigative Reporting
A nuts-and-bolts discussion of how to report on public agencies and institutions through the coronavirus lens.
Check out Glantz's recent coverage on the VA and Covid-19:

Speaker Bios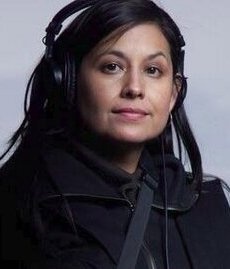 Florangela Davila oversees the 16-person news team of KNKX radio in Seattle and led her team in creating "Transmission," an ongoing podcast about Coronavirus. For 14 years she worked at The Seattle Times where she covered both news and features. She's also a lecturer in the Department of Communication at the University of Washington. Florangela received her B.A. from U.C. Berkeley and her Master's in Journalism from Columbia University. She's been both an arts consumer and an arts practitioner for as long as she can remember.
Aaron Glantz is a senior reporter at Reveal and the author of "Homewreckers: How a Gang of Wall Street Kingpins, Hedge Fund Magnates, Crooked Banks, and Vulture Capitalists Suckered Millions Out of Their Homes and Demolished the American Dream." Glantz produces journalism with impact. His work has sparked more than a dozen congressional hearings, numerous laws and criminal probes by the Drug Enforcement Administration, FBI, Pentagon and Federal Trade Commission. A two-time Peabody Award winner, finalist for the Pulitzer Prize, multiple Emmy Award nominee and former John S. Knight journalism fellow at Stanford University, Glantz has had his work has appear in The New York Times, Chicago Tribune, NBC Nightly News, Good Morning America and PBS NewsHour. His previous books include "The War Comes Home" and "How America Lost Iraq." He is based in Reveal's Emeryville, California office.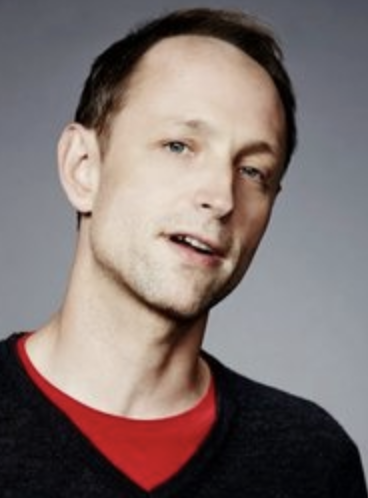 Caleb Hellerman is a freelance writer, reporter, filmmaker and producer with a deep love of science and more than 20 years in television news. As Supervising Producer of "Sanjay Gupta MD" he oversaw in-depth coverage of everything from the creation of Obamacare to the devastating Ebola outbreak in west Africa, and was a Knight Fellow at the Centers for Disease Control and Prevention.
After a 90s-era stint at CNN, he learned to dance the World News Polka on the overnight shift at ABC News. He was a writer for World News Tonight with Peter Jennings and later a writer and producer for Good Morning America, working alongside Charles Gibson and Diane Sawyer. At CNN, Hellerman covered breaking news and produced more than two dozen documentaries and special broadcasts.
In late 2014, Hellerman launched his own company, Curiosity Lane, to produce documentary films and other content with a focus on science and medicine. He's worked with MOBProd on a variety of projects for the PBS NewsHour and WGBH/NOVA, and is currently producing a feature-length documentary about psychedelic medicine. He continues to write for a variety of online and print publications, including The Atlantic, NOVA Next, The Nation and CNN.com.
Jina Moore is a freelance writer, journalist and producer who covers human rights, Africa, and foreign affairs. A former East Africa Bureau Chief for The New York Times, she inaugurated Global Women's Rights coverage for BuzzFeed News. Her work has been published by The New Yorker, the Atlantic, Newsweek, Foreign Policy, the Christian Science Monitor, Newsweek, The Columbia Journalism Review, Glamour Magazine, Harvard Magazine, Congressional Quarterly Press, and in Best American Science Writing, as well as on public radio. She has reported from 30 countries around the world, more than half of them in Africa.
Moore has guest lectured and taught journalism courses at Columbia Journalism School, New York University, CUNY, the College of William and Mary, Boston University, Princeton University and others.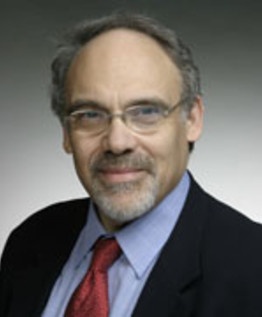 Dr. Irwin Redlener is a national leader in disaster preparedness and the public health ramifications of large-scale catastrophic events. He and his team have developed major programs to enhance public health and health systems readiness with respect to disasters. He has written and spoken widely on the response to Hurricane Katrina, U.S. readiness for pandemics and the concerns of children as potential targets of terrorism. Dr. Redlener has also had more than three decades of experience providing healthcare to medically underserved children in rural and urban communities throughout the U.S. As founder and president of the Children's Health Fund, he is a renowned advocate for access to healthcare for all children. Dr. Redlener served as a principal developer and president of the new Children's Hospital at Montefiore in the Bronx. He has been a formal and informal adviser to the president and various cabinet members since 1993, over the last few years working with key members of the U.S. Congress on disaster preparedness and child health access.