Reporting and Covid-19: A Webinar Series for Journalists
March 24 - June 18, 2020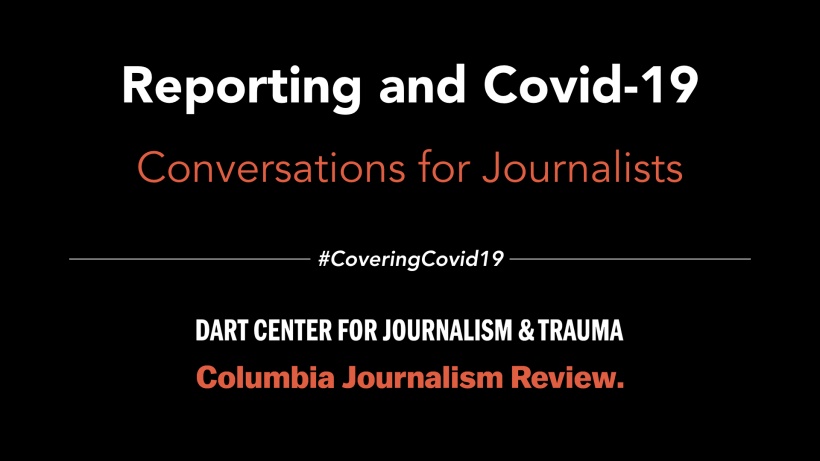 Join Columbia Journalism School's Dart Center for Journalism and Trauma for a series of online conversations about the challenges of reporting amid the coronavirus pandemic. Led by Dart Center executive director Bruce Shapiro, we'll take quick, deep dives with authoritative experts, news innovators and journalistic colleagues navigating the crisis at the local, regional and global level - sharing lessons learned, common struggles and innovative approaches. Co-sponsored by Columbia Journalism Review.
Click here for tips and tools from past webinar conversations.

Upcoming Conversations TBA
Past Conversations
Covering Covid-19 on a State and Local Level
Tuesday, March 24, 2020
1:00 - 2:00pm EDT
Guest: Irwin Redlener, MD, Director, National Center for Disaster Preparedness, Earth Institute, Columbia University

Coronavirus is not only a global pandemic – it is a community-level crisis. How can local and regional reporting make a difference? What ground-level indicators and issues should we follow? How can reporters effectively assess local and state-level responses, or accurately cover the pandemic's impact on families and children?  
The Day the Pandemic Arrived: Reporting Lessons from America's first hotspot
Thursday, March 26, 2020
2:00 - 3:00pm EDT
Guest: Florangela Davila, News Director, KNKX, Seattle
On January 21, the first case of covid-19 in the U.S. was confirmed in Washington State, and soon Seattle's journalists found themselves at the center of the coronavirus maelstrom, covering a devastating community outbreak with international consequences while navigating their own safety and ethical concerns. What lessons can Seattle teach news teams in other communities as covid-19 arrives?
Learning from Past Pandemics: Bridging the Science Gap
Tuesday, March 31 
2:00-3:00pm EDT
Guest: Caleb Hellerman, Documentary filmmaker, longtime supervising producer to Dr. Sanjay Gupta and CDC Fellow
As journalists, how can we best develop the right expert sources? How can we effectively bridge complicated medical science and public understanding?
Learning from Past Pandemics: Covering Ebola
Thursday, April 2 
11:00am-12:00pm EDT
Guest: Jina Moore, Freelance Writer, Reporter, Producer
Coronavirus is creating unprecedented challenges the globe over, but it's not the first pandemic of this century. How does Covid-19 compare to pandemics like SARS and Ebola?
Watchdog Reporting on the Pandemic
Tuesday, April 7, 2020
3:00 - 4:00pm EDT
Guest: Aaron Glantz, Senior Reporter, Reveal from the Center for Investigative Reporting
A nuts-and-bolts discussion of how to report on public agencies and institutions through the coronavirus lens.
Check out Glantz's recent coverage on the VA and Covid-19:
Documenting Death: Obituaries in the time of Coronavirus
Tuesday April, 14, 2020
2:00pm EDT
Guest: Ari Goldman, Professor, Columbia Journalism School
With the death toll from Covid-19 climbing round the world, more and more journalists, especially local and regional reporters, will need to cover death in an acute and ongoing way. What do journalists need to know to meaningfully chronicle death on a large scale, and in their respective communities?
Self-Care and Peer Support
Thursday April, 16, 2020
5:00pm EDT
Guest: Cait McMahon, OAM, MAPS, Managing Director, Dart Centre Asia Pacific
For most journalists, Covid-19 is the biggest and perhaps most challenging news story they'll ever cover. How can journalists do their jobs while taking care of themselves?
Photojournalism and Covid-19: Ethics, Craft and Safety
Tuesday, April 21, 2020
4:00 - 5:00pm EDT
Guest: John Moore, Senior Staff Photographer and Special Correspondent, Getty Images
Filmmaking and Covid-19: Ethics, Craft and Safety
Thursday, April 23, 2020
11:00am - 12:00pm EDT​
Guest: Francesca Tosarelli, Independent Filmmaker and Photographer
Information Security and Covid-19
Thursday April 30, 2020
4:00 - 5:00pm EDT
Guest: Jennifer Henrichsen, Annenberg School for Communication
Tips and tools to bolster your digital security. Practical strategies to prepare for and respond to online harassment. 
Coronavirus and Social Justice Reporting: Dispatch from Texas
Thursday, May 7, 2020
12:00 - 1:00 pm EDT
Guest: Dianne Solis, Senior Immigration Reporter, Dallas Morning News
How do journalists build trust with sources being held in detention? What kinds of stories should reporters be looking for at this point in the crisis, and as it extends into the summer and beyond?
Read some of Dianne's recent work:
Safety Know-How for Journalists and the Public Alike
Wednesday, May 20, 2020
11:00am - 12:00pm EDT
Guest: Judith Matloff, author of "How to Drag a Body and Other Safety Tips You Hope to Never Need"
From cyber security, active shooter situations, and travel, to natural disasters and emotional resilience, Matloff will share tips that will give even the most anxious person a sense of control.
Check out some of Matloff's recent work here:
The State of Young Children and Covid-19
Wednesday, May 27, 2020
11:30am - 12:30pm EDT
Guest: Cecilia Vaca Jones, Executive Director, The Bernard van Leer Foundation and former Minister of Social Development, Ecuador
What are the challenges facing young children and their caregivers today, and what approaches are being employed around the world to address those in greatest need?
Involving Children and Families in Your Reporting
Friday May 29, 2020
11:30am - 12:30pm EDT
Guest: John Woodrow Cox, Enterprise Reporter, The Washington Post
How can journalists most effectively report on children who have experienced trauma? John Woodrow Cox, winner of the 2018 Dart Award, will discuss his experience covering children and offer advice on how to tell their stories ethically and impactfully.
Building Resiliency: What Science Can Teach Us
Wednesday June 3, 2020
11:00am - 12:00pm EDT
Guest: Steve Southwick, MD, Professor of Psychiatry at the Yale Medical School and at the Yale Child Study Center, Adjunct Professor at the Mount Sinai School of Medicine, and Medical Director of the Clinical Neurosciences Division of the National Center for Posttraumatic Stress Disorder
Read some of Dr. Southwick's recent work here:
Reporting on Aging and Covid-19
Tuesday June 9, 2020
1:00 - 2:00pm EDT
Guest: Linda P. Fried, MD, MPH, Dean and DeLamar Professor of Public Health Practice, Columbia University Mailman School of Public Health; Senior Vice President, Columbia University Medical Center
The elderly are at higher risk of contracting Covid-19, and more likely to die from the disease. Public health measures, like social distancing, only exacerbate the loneliness and isolation that a high percentage of older people experience in the best of times. What do journalists need to know to tell stories of aging today?
Reporting on Race and Criminal Justice
Thursday, June 11, 2020
10:00 - 11:00am EDT
Guest: Mark Rochester, Editor in Chief, Type Investigations

Speaker Bios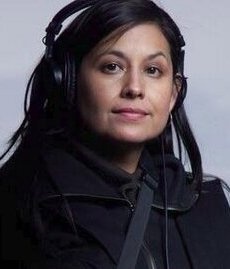 Florangela Davila oversees the 16-person news team of KNKX radio in Seattle and led her team in creating "Transmission," an ongoing podcast about Coronavirus. For 14 years she worked at The Seattle Times where she covered both news and features. She's also a lecturer in the Department of Communication at the University of Washington. Florangela received her B.A. from U.C. Berkeley and her Master's in Journalism from Columbia University. She's been both an arts consumer and an arts practitioner for as long as she can remember.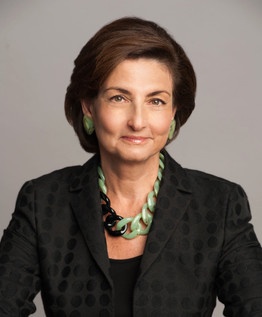 Dr. Linda P. Fried, MD, MPH, is a global leader in the fields of epidemiology and geriatrics who has dedicated her career to the science of healthy aging and creating the knowledge needed for transition to a world where greater longevity benefits people of all ages. An internationally renowned scientist, she has authored over 500 peer-reviewed articles and chapters. Dr. Fried has done seminal work in defining frailty as a medical syndrome, characterizing disability and multimorbidity in older adults, and illuminating their causes and the potential for prevention as keys to optimizing health for older adults.
Fried is the recipient of numerous awards, most recently the 2018 Crain's Notable Women in Health Care and The 2016 Inserm International Prize in Medical Research. Other honors include Fondation IPSEN's 2012 Longevity Prize and the Alliance for Aging Research's inaugural 2011 "Silver Innovator Award" and their 2012 Silver Scholar Award. In 2004, the U.S. Congress named her a Living Legend in Medicine. In 2012, Fried was also profiled by The New York Times as one of 15 world leaders in science. Global publisher Thomson Reuters named her "one of the top percent of the most influential scientific minds of the past decade" in 2014.
Aaron Glantz is a senior reporter at Reveal and the author of "Homewreckers: How a Gang of Wall Street Kingpins, Hedge Fund Magnates, Crooked Banks, and Vulture Capitalists Suckered Millions Out of Their Homes and Demolished the American Dream." Glantz produces journalism with impact. His work has sparked more than a dozen congressional hearings, numerous laws and criminal probes by the Drug Enforcement Administration, FBI, Pentagon and Federal Trade Commission. A two-time Peabody Award winner, finalist for the Pulitzer Prize, multiple Emmy Award nominee and former John S. Knight journalism fellow at Stanford University, Glantz has had his work has appear in The New York Times, Chicago Tribune, NBC Nightly News, Good Morning America and PBS NewsHour. His previous books include "The War Comes Home" and "How America Lost Iraq."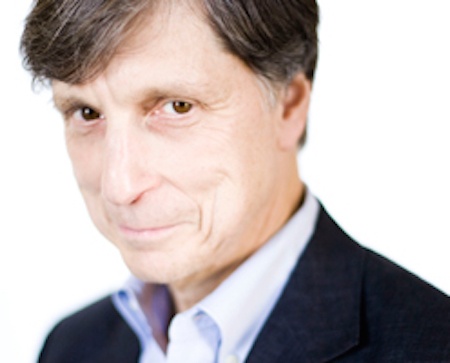 Ari Goldman is a distinguished journalist and journalism educator who has trained hundreds of young people to be better reporters and writers. He enjoyed a long career at The New York Times, where he covered a variety of beats including politics, crime, education, transportation and religion.
Goldman carried those lessons with him to a second career as a professor at Columbia University's prestigious Graduate School of Journalism, where he heads the Scripps Howard Program in Religion, Journalism and the Spiritual Life. He is the recipient of two Fulbright teaching fellowships and is the author of four books, including the best-seller "The Search for God at Harvard."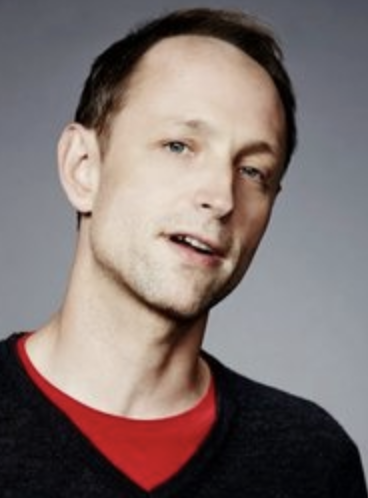 Caleb Hellerman is a freelance writer, reporter, filmmaker and producer with a deep love of science and more than 20 years in television news. As Supervising Producer of "Sanjay Gupta MD" he oversaw in-depth coverage of everything from the creation of Obamacare to the devastating Ebola outbreak in west Africa, and was a Knight Fellow at the Centers for Disease Control and Prevention.
After a 90s-era stint at CNN, he learned to dance the World News Polka on the overnight shift at ABC News. He was a writer for World News Tonight with Peter Jennings and later a writer and producer for Good Morning America, working alongside Charles Gibson and Diane Sawyer. At CNN, Hellerman covered breaking news and produced more than two dozen documentaries and special broadcasts.
In late 2014, Hellerman launched his own company, Curiosity Lane, to produce documentary films and other content with a focus on science and medicine. He's worked with MOBProd on a variety of projects for the PBS NewsHour and WGBH/NOVA, and is currently producing a feature-length documentary about psychedelic medicine. He continues to write for a variety of online and print publications, including The Atlantic, NOVA Next, The Nation and CNN.com.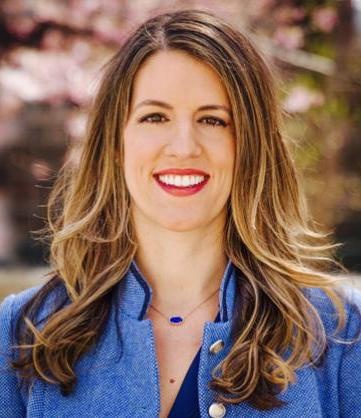 Jennifer R. Henrichsen is a Ph.D. Candidate at the Annenberg School for Communication at the University of Pennsylvania, where she is interested in understanding how journalistic norms, values, and practices are changing in an age of surveillance. In 2019, she received a top student paper award from the journalism studies division of the International Communication Association for her paper "Reconceptualizing Indigenous Journalism through Information Poverty Theory". In 2018, she became a Knight News Innovation Fellow with the Tow Center for Digital Journalism at Columbia University.
Recently she was the First Look Media Technology Fellow at the Reporter's Committee for Freedom of the Press in Washington, D.C. Previously, she was a Research Fellow and Program Coordinator for the Journalism After Snowden initiative at Columbia University's Tow Center for Digital Journalism. Henrichsen has been a consultant to UNESCO, where she completed a global research project(link is external) on digital security issues facing journalists and researched and wrote the 2017-2018 UNESCO World Trends in Freedom of Expression and Media Development regional report on Western Europe and North America.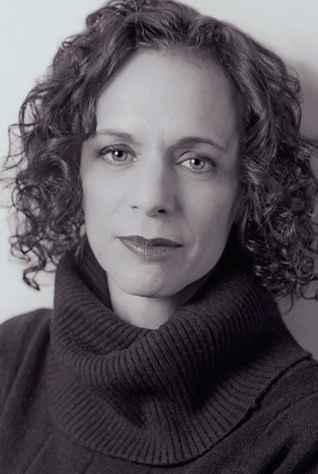 Judith Matloff teaches crisis reporting at Columbia's Graduate School of Journalism. She trailblazed safety training for women and media organizations around the world, helping hundreds of journalists survive an increasingly dangerous world. 
Over 40 years as a journalist, she has covered top international stories including Rwanda's genocide, apartheid and the rise of Vladimir Putin. Her essays have appeared in The New York Times Magazine, Forbes, the Financial Times, The Los Angeles Times and The Wall Street Journal. Earlier in her career, Matloff headed the Moscow and Africa bureaus of the Christian Science Monitor and she spent a decade reporting for Reuters from various countries. 
Matloff consults for leading organizations around the world, and has pioneered protocols for digital, gender and physical security. Clients have included NBC, the United Nations, the Society of Professional Journalists, Doc Society, Magnum, the State Department, the Knight Center for Journalism in the Americas, the International Women's Media Foundation and the American Federation of Television and Radio Artists. Her training company, Security Rules LLC, offers workshops for a wide variety of dangerous situations.
Matloff's latest book, How to Drag a Body and Other Safety Tips You Hope to Never Need, shares expert advice for nearly every conceivable peril. She earlier published No Friends but the Mountains, which drew a link between geography and conflict; Fragments of a Forgotten War, about Angola's civil war; and Home Girl, which chronicled a Harlem street run by a drug gang.
Cait McMahon OAM, PhD is a registered psychologist and the founding managing director of Dart Centre Asia Pacific since 2003. Dart Asia Pacific has its headquarters in Melbourne, Australia and holds trainings and other programs throughout the Asia Pacific region. McMahon has been interested in the nexus of journalism and trauma since working as staff counsellor at The Age newspaper in Melbourne in the mid 1980's and 90's. This interest pushed her to pursue postgraduate research on trauma exposed journalists in 1993 with subsequent publications. Her PhD focused on Australian trauma reporting journalists, post-traumatic stress and post-traumatic growth. Cait has received a Medal of the Order of Australia (OAM), one of Australia's highest civil accolades, for her work with journalists and trauma. 
Jina Moore is a freelance writer, journalist and producer who covers human rights, Africa, and foreign affairs. A former East Africa Bureau Chief for The New York Times, she inaugurated Global Women's Rights coverage for BuzzFeed News. Her work has been published by The New Yorker, the Atlantic, Newsweek, Foreign Policy, the Christian Science Monitor, Newsweek, The Columbia Journalism Review, Glamour Magazine, Harvard Magazine, Congressional Quarterly Press, and in Best American Science Writing, as well as on public radio. She has reported from 30 countries around the world, more than half of them in Africa.
Moore has guest lectured and taught journalism courses at Columbia Journalism School, New York University, CUNY, the College of William and Mary, Boston University, Princeton University and others.

John Moore is a senior staff photographer and special correspondent for Getty Images.

He has photographed in 65 countries on six continents and was posted internationally for 17 years, first to Nicaragua, then India, South Africa, Mexico, Egypt and Pakistan. Since returning to the U.S. in 2008 he has since focused on immigration and border issues.

Moore has won top awards throughout his career, including the 2005 Pulitzer Prize for Breaking News Photography, World Press Photo honors, the John Faber Award and the Robert Capa Gold Medal from the Overseas Press Club, Photographer of the Year from Pictures of the Year International, the NPPA and Sony World Photography Organization.

In March 2018 powerHouse Books published his book Undocumented: Immigration and the Militarization of the United States-Mexico Border. This work represents ten years of Moore's photojournalism on the issues of immigration and border security in the United States. The goal of the project was to take a comprehensive approach in humanizing the issue of immigration, which is often related in terms of statistics. Moore is a graduate of the University of Texas at Austin, where he studied Radio-Television-Film. He lives with his family in Stamford, Connecticut.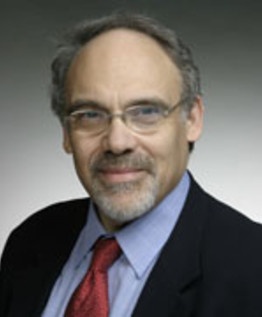 Dr. Irwin Redlener is a national leader in disaster preparedness and the public health ramifications of large-scale catastrophic events. He and his team have developed major programs to enhance public health and health systems readiness with respect to disasters. He has written and spoken widely on the response to Hurricane Katrina, U.S. readiness for pandemics and the concerns of children as potential targets of terrorism. Dr. Redlener has also had more than three decades of experience providing healthcare to medically underserved children in rural and urban communities throughout the U.S. As founder and president of the Children's Health Fund, he is a renowned advocate for access to healthcare for all children. Dr. Redlener served as a principal developer and president of the new Children's Hospital at Montefiore in the Bronx. He has been a formal and informal adviser to the president and various cabinet members since 1993, over the last few years working with key members of the U.S. Congress on disaster preparedness and child health access.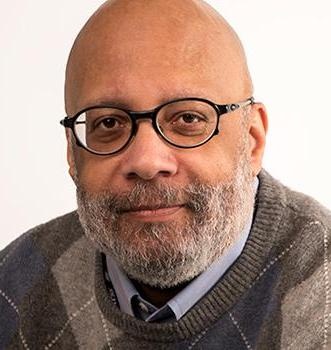 Mark J. Rochester is the editor in chief of Type Investigations. Before joining Type Investigations, Rochester was senior news director for investigations at the Detroit Free Press. His career includes other senior leadership positions at the Indianapolis Star, Newsday, the Denver Post, the Associated Press and the Pittsburgh Post-Gazette. He served on the national board of directors of Investigative Reporters & Editors Inc. and is currently on the national advisory board of the Investigative Reporting Workshop at American University in Washington, D.C.

Dianne Solis is a senior immigration reporter at the Dallas Morning News. Her stories have taken her to post-Katrina New Orleans, inside families fractured by addiction to starter heroin, to immigration courts for children, and to a mosque where the Ramadan fast was broken with a FBI agent.
As a foreign correspondent with The Wall Street Journal and a Texas-based reporter with the Dallas Morning News, she's written on narcotics, gangs and the impact of drug violence and corruption on ordinary people. She also has lectured on reporting in immigrant communities caught in the most significant crackdown in decades. She was a Nieman fellow at Harvard University.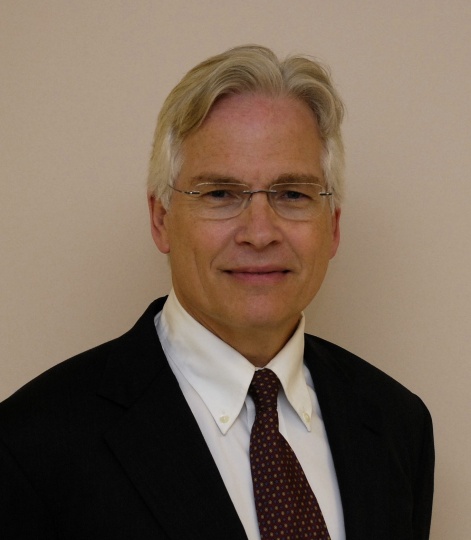 Dr. Steve Southwick received an MD from George Washington Medical School, 1980. He completed his psychiatry residency at Yale University School of Medicine. He is the Glenn H. Greenberg Professor of Psychiatry, PTSD and Resilience at Yale University Medical School and Yale Child Study Center, Medical Director of the Clinical Neuroscience Diversion of the Veterans Affairs National Center for PTSD, and Adjunct Professor of Psychiatry, Mount Sinai School of Medicine. His interests include the psychology and neurobiology of psychological trauma, PTSD, and resilience to stress. He has worked with a wide range of trauma survivors including combat veterans, civilian children and adults with PTSD, and very high functioning stress resilient former prisoners of war and active duty Special Forces soldiers and Navy Seals.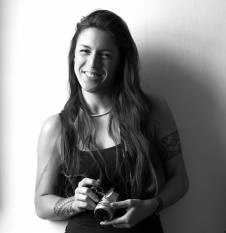 Francesca Tosarelli works as a filmmaker and Director of Photography for documentary films for Al Jazeera English, Arte, Scottish Documentary Institute, Al Jazeera Arabic, RAI Cinema. A visual journalist with a cross-media approach, she has been focusing on social issues, conflicts, gender and migration for 10 years, covering stories on female rebel guerrillas in the Democratic Republic of Congo, to Baghdad Marxist feminist activists to Central American migrants fleeing the organized crime. Among her clients: Arte, Yahoo, Discovery Channel, AP, Sunday Times, The Guardian, Der Spiegel, Le Monde, El Pais, Internationale, Save the Children, Oxfam, Child Soldier International, Royal Anthropological Institute.

With her team, she is the winner of the the DIG Pitch 2019, which support them to produce the documentary film "Iraq without rivers".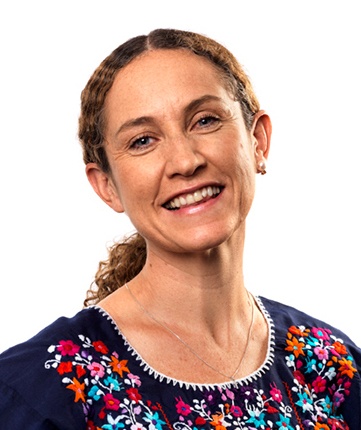 Cecilia Vaca Jones joined the Bernard van Leer Foundation in 2016 as Programme Director, and became Executive Director in 2020. She has over 20 years of experience managing social development policies and programmes. Before she joined the Foundation, Cecilia was the Coordinating Minister of Social Development of Ecuador from April 2013 to March 2016. She was responsible for policies in health, education, housing, sport and social welfare.
Over the years, she also held policy-making roles in various other Ecuadorian ministries — including the Ministry of Labour, the Ministry of Social Inclusion and the Ministry of Education — where she championed policies to improve the conditions of children, women and indigenous populations.
Amongst the most relevant policies she launched, it is important to highlight the cross-sectoral early childhood policy, bringing unpaid household workers into the social security system; eradicating child labour on rubbish dumps; and new laws on food labelling to help people make informed choices about their nutrition.
Beyond government, Cecilia has worked for civil society organisations such as CESTAS and Fundación Esquel, international organisations such as the Organization of American States and UNDP, and in academia: she was a part-time professor at the Pontifical Catholic University of Ecuador in Quito, and a Fellow on the Politics of Globalisation, Democratic Participation and Development Politics at Reed College in Portland, Oregon, USA.
Cecilia holds a masters degree in Social Policies for Sustainable Development from the University of Bologna, Italy, and a BA in International Relations from the Pontifical Catholic University in Ecuador. She is completing an executive master's degree in cities from the London School of Economics, an 18-month programme for professionals in the public, private and third sectors who want to understand and deliver change in urban areas.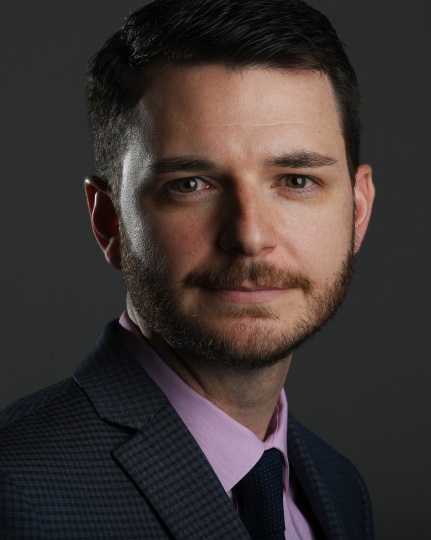 John Woodrow Cox is an enterprise reporter at The Washington Post. He previously worked at the Tampa Bay Times and at the Valley News in New Hampshire. In 2018, his series about the impact of gun violence on children in America was named a finalist for the Pulitzer Prize in feature writing. He is currently working on a book that will expand on his coverage.
He has won Scripps Howard's Ernie Pyle Award for Human Interest Storytelling, the Dart Award for Excellence in Coverage of Trauma, Columbia Journalism School's Meyer "Mike" Berger Award for human-interest reporting and the Education Writers Association's Hechinger Grand Prize for Distinguished Education Reporting. He has also been named a finalist for the Michael Kelly Award, the Online News Association's Investigative Data Journalism award and the Livingston Award for Young Journalists. In addition, his stories have been recognized by Mayborn's Best American Newspaper Narrative Writing Contest and the Society for Features Journalism, among others.