Trauma Awareness and Self-Care for Michigan Journalists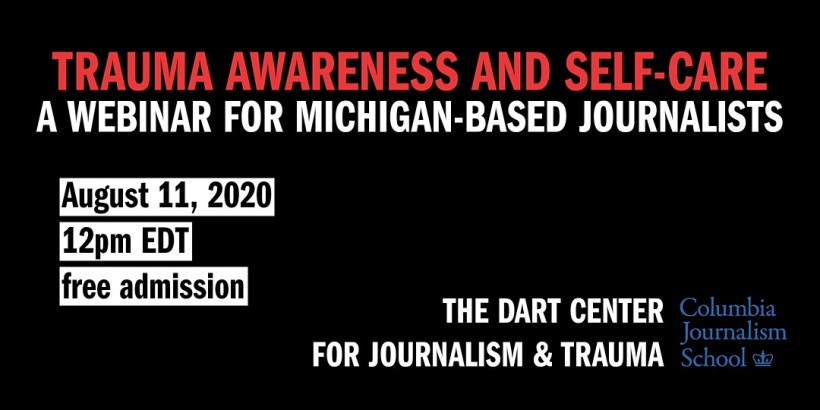 How can journalists do their jobs while taking care of themselves?
The Dart Center for Journalism and Trauma, a project of Columbia University's Graduate School of Journalism, will deliver a 90-minute webinar for reporters, editors, producers and anyone else working in media in Michigan.
We will discuss best practices in coverage, including:
ethical interviewing of traumatized or highly vulnerable sources;
effective reporting approaches to sensitive topics;
ethics concerns and other reporting dilemmas.
And the basics of self-care and peer support, including:
the impact of covering trauma and tragedy;
exposure to and the impact of toxic imagery and online harassment;
techniques for self-care and collegial support.
Hosted by Bruce Shapiro, Executive Director, Dart Center for Journalism and Trauma, Graduate School of Journalism at Columbia University