Dart Centre Asia Pacific Announces Erin Smith as CEO
December 2, 2021

Dart Centre Asia Pacific (DCAP) is pleased to announce that disaster and emergency response specialist, Dr. Erin Smith, has been appointed CEO. Smith will replace Managing Director Dr. Cait McMahon, OAM, who founded the organization in 2003.
Smith has extensive experience as a researcher and professor, and has published widely on trauma and well-being within the context of disaster first response. 
"I feel privileged to have the opportunity to build on the legacy already established by Dart, and to explore new and exciting ways for us to grow and evolve in the future," said Smith, who will begin her role in early December.  
As CEO, Smith said she is keen to continue to raise awareness about vicarious trauma experienced by journalists and others in the media.
"It's the cost of bearing witness," she said. "Our ability to empathically engage is what makes us who we are, it's what makes us great at our job. But that which lets in the light, also lets in the dark."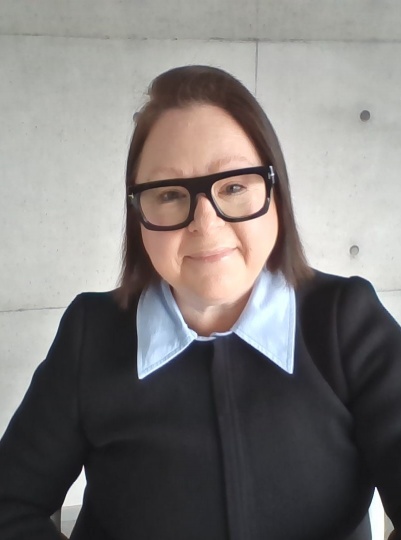 "Erin offers a unique perspective and brings a great set of skills and experience," said DCAP Chair Karen Percy, who led the board in its first search for a leader since McMahon started the organisation 18 years ago. "We are excited to build on Cait's work within Australia and the broader region. Cait has been a world leader in our understanding of trauma in the media and has assisted thousands of journalists over the years."
McMahon will remain on the DCAP board.
"I am excited to be handing the leadership of DCAP over to Dr. Erin Smith, who brings a new set of skills to expand Dart's expertise in the Asia Pacific region," said McMahon."The media landscape is changing, and I am sure that Erin will respond to those changes with innovation considering the knowledge that she brings to her role as CEO." 
Smith will work closely with the Dart Centre for Journalism and Trauma in the US, and with Dart Centre Europe.
"It is a pleasure to welcome Erin Smith to the global Dart leadership team," said Bruce Shapiro, Executive Director of the Dart Centre in the US. "Erin's deep experience in disaster and emergency response is particularly relevant amid the challenges of pandemic and climate change, and will enrich Dart's ability to support trauma-aware journalism across the Asia-Pacific region and worldwide."
Smith was mostly recently employed at Edith Cowan University as an Associate Professor in Disaster and Emergency Response within the School of Medical Sciences.A member of the Board of Directors of the World Association of Disaster and Emergency Medicine (WADEM),
Smith publishes widely in academic journals and her work can be read in The Conversation.
Over the past year, Smith's research and commentary on the COVID-19 pandemic, the impact of the 2019-2020 bushfires, and the 20th anniversary of the 9/11 terrorist attacks have reached a global audience of millions.