Global Early Childhood Reporting Institute - March 2024
September 20, 2023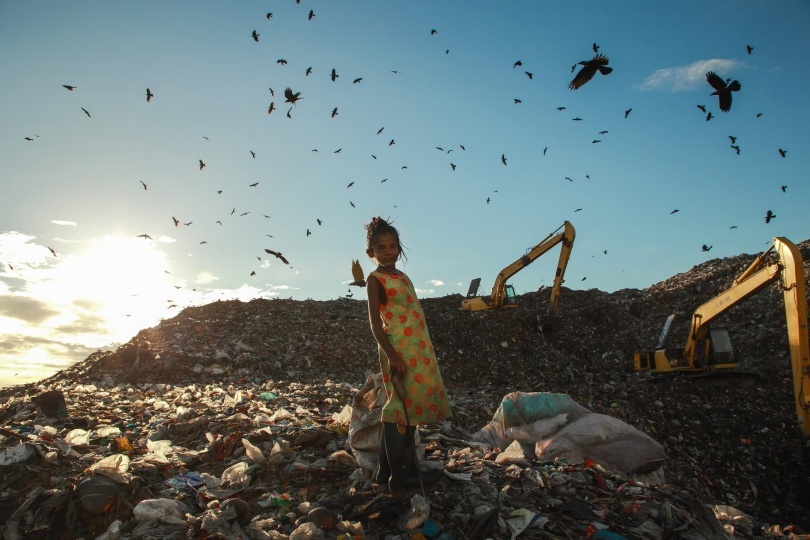 The Dart Center for Journalism and Trauma is holding a four-day reporting institute for reporters and editors worldwide who wish to deepen their knowledge of early childhood development and increase their capacity to report ethically and effectively on the youngest children and their caregivers. The reporting institute — part of the Dart Center's ongoing Early Childhood Journalism Initiative — will be held March 8-11, 2024 at Columbia Journalism School in New York City. The application deadline has passed.
From the very first moments of their lives, babies rely on parents and caregivers to survive. Secure attachments to and positive relationships with caregivers are essential for early brain development, and mental and physical health. But caring for young children is far from easy, especially when caregivers face adversity of many kinds — from violence and war to poverty and inequality to forced migration, climate catastrophes, housing and food insecurity. These challenges impose enormous pressures on caregivers and may significantly affect their mental health and capacity to provide nurturing care to young children.
Research shows that most governments spend little if anything on caregiver support, and mental health in particular. At the same time, early childhood development and caregiver support issues are persistently underreported by news outlets and, thus, receive scant attention from policymakers and the public. The cycle reinforces itself.
This four-day global reporting institute will bring together journalists from around the world for panels, workshops, and skills-based training by leading researchers, clinicians, and child development experts and practitioners, as well as journalist-to-journalist conversations on how to translate these issues and themes into meaningful stories and salient, cross-cutting news coverage. The institute will offer opportunities for knowledge sharing, source development, and peer-to-peer learning and continue to grow a global network of journalists dedicated to reporting on young children and caregivers with insight, accuracy, sensitivity and depth. 
This four-day reporting institute is the latest program of the Early Childhood Journalism Initiative, launched by the Dart Center in 2017 to encourage science-informed, child-centered reporting that also examines the mental health and wellbeing of caregivers. Supported by the Bernard van Leer Foundation (The Netherlands), Fundação Maria Cecilia Souto Vidigal (Brazil), and The Two Lilies Fund (United States), the initiative has provided over 200 journalists around the world with knowledge, skills and resources to incorporate emerging science and policy on early childhood development into their coverage. This is a selection of the work that ECJI has supported.

Previous ECJI speakers have included:
Nadine Burke Harris, MD, former Surgeon General of California and author of "The Deepest Well"
Flavio Cunha, PhD, Economist, Rice University
Stacy Drury MD, PhD, Neuroscientist, Tulane University
Nat Kendall Taylor, PhD, Chief Executive Officer, The FrameWorks Institute
Charles Nelson III, PhD, Neuroscientist and Psychologist, Harvard Medical School
Ann S. Masten, PhD, Distinguished McKnight University Professor, University of Minnesota
Katie A. McLaughlin, PhD, Executive Director, The Ballmer Institute for Children's Behavioral Health, University of Oregon  
Kimberly Noble, MD, PhD, Neuroscientist, Teachers College, Columbia University
Jack P. Shonkoff, MD, Director, Center on the Developing Child, Harvard University

Eligibility:
Reporters and editors working in print, digital, audio, photography, television and video with a minimum of three years' professional experience are eligible to apply. Editor-reporter pairs will be considered, when applicable. Student journalists are not eligible.
The full program will be conducted in English. Strong spoken English proficiency is required. 
Roundtrip international or domestic travel, 3-4 nights of hotel lodging, ground transportation to/from NYC airports and most meals will be covered for 25 selected participants. Health insurance, travel insurance, visa fees, ground transportation in the home country will not be covered. 

Travel visas:
If selected for the institute, the Dart Center will provide formal letters of acceptance to accompany visa applications. The Dart Center is not able to cover fees associated with applying for travel visas, or assist in obtaining a visa to travel to the U.S.
The application deadline was October 25, 2023.  Applicants will be notified by November 30, 2023.
APPLICATION REQUIREMENTS AND DEADLINES
To apply for the fellowship, you must create a free account on Submittable. Please apply here.
To submit a completed application, you will need:
Resume / CV

Professional Bio

Letter of interest: Your letter should discuss your work as a journalist, your experiences reporting on children or caregivers, challenges you've encountered or particular events or experiences that have informed your outlook and/or professional trajectory, and what you hope to take away from the institute. (No more than 2 pages)

Two recent and relevant work samples: 

Your work sample should have been published or broadcast within the three years.

You must have worked as a Reporter or Editor on the story or project.

If your work sample is in a language other than English, please submit it with an English transcript.

Two letters of recommendation from professional references: You will be asked to provide an email address for each of your recommenders, and they will be contacted directly by Submittable to upload their recommendation for your application. The deadline for recommendations is November 1, 2023.
Applications will not be accepted by past recipients of the Dart Center's Early Childhood Journalism Initiative or employees of Columbia Journalism School, the Dart Center for Journalism and Trauma, or student journalists. 
Application deadline: October 25, 2023 at 5:00pm EST. Recommendation letters will be accepted through November 1, 2023.