Brett Duke
NOLA.com | The Times-Picayune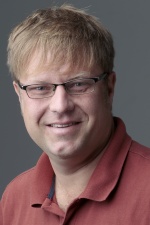 Brett Duke has been a staff photographer at NOLA.com | The Times-Picayune since 2001, documenting life in communities across south Louisiana. He was part of the team awarded the 2006 Pulitzer Prize for Public Service for work covering the aftermath of Hurricane Katrina. He works with the investigative and environment reporting teams.
Recent Posts by Brett Duke
This comprehensive series offers a ground-level view of the effects of violence on children and their families, showing not only the psychological toll on young souls, but also the success stories, and scarce resources that are available to help. Judges described this package as a "brilliant body of work" comprised of a "thoughtful mix of beautifully executed stories." They recognized the "tremendous thought and planning" that went into the project, and the "incredible level of trust" the reporters built with the community after initially encountering much skepticism. Originally published by NOLA.com | The Times Picayune in June 2018.