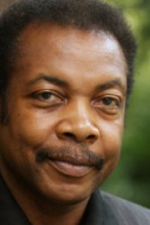 Ellis Cose is the author of a dozen books on issues of national and international concern, including the The Rage of a Privileged Class, Color-Blind, and The Envy of the World. A Chicago native, Cose began his career at the age of 19 with the Chicago Sun-Times, where he was a columnist, editor and national correspondent. He has been a contributor and press critic for Time magazine, president and chief executive officer of the Institute for Journalism Education, chief writer on management and workplace issues for USA Today (where he is now a columnist and member of the board of contributors) and a member of the editorial board of the Detroit Free Press. 

A longtime columnist and contributing editor for Newsweek magazine (1993 through 2010) and former chairman of the editorial board and editorial page editor of the New York Daily News, Cose was a senior fellow at the Center for Talent Innovation, a fellow at the Gannett Center for Media Studies at Columbia University, a fellow at the National Research Council/National Academy of Sciences, a senior fellow and director of energy policy studies at the Washington-based Joint Center for Political Studies, and a consultant to the Ford and Rockefeller Foundations.
Recent Posts by Ellis Cose
Full video and edited transcript; "Gun Violence Through a Public Health Lens​"; February 11, 2017.