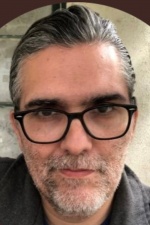 Hector Becerra is the deputy managing editor for California and Metro, at the helm of our largest staff with a charge of refining its mission and mining for new coverage gold. He oversees the coalition of beats, teams and distinctive voices that comprise our signature local and statewide coverage — from the 88 cities in greater L.A., to our evolving approach to communities of color, investigative journalism and the narratives that define the contours of the most populous state in America.
Recent Posts by Hector Becerra
The judging panel commended the reporting team for shining a light on "compounding tragedies and unfairnesses," and putting together a "riveting package" of "love and loss in the face of adversity." They praised Joe Mozingo for the "depth" of his reporting, and for "refusing to describe his subjects as 'victims,'" instead portraying them "as warriors who are fighting hard battles, whether it's against the ravages of COVID-19 or structural racism." They hailed the "compassion, care and visual power" of Francine Orr's photography, saying it's "clear how hard the reporting duo worked to gain the trust of the hospitals and their sources," depicting "heroes of stories that are about survival." Originally published by The Los Angeles Times between February and December, 2021.