Irwin Redlener
National Center for Disaster Preparedness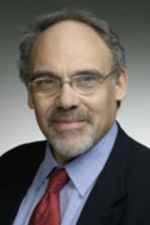 Dr. Irwin Redlener is a recognized national leader in disaster preparedness and the public health ramifications of terrorism and large-scale catastrophic events. He and his team have developed major programs to enhance public health and health systems readiness with respect to disasters. He has written and spoken widely on the response to Hurricane Katrina, U.S. readiness for pandemics and the concerns of children as potential targets of terrorism.
Dr. Redlener has also had more than three decades of experience providing healthcare to medically underserved children in rural and urban communities throughout the U.S. As founder and president of the Children's Health Fund, he is a renowned advocate for access to healthcare for all children. Dr. Redlener served as a principal developer and president of the new Children's Hospital at Montefiore in the Bronx. He has been a formal and informal adviser to the president and various cabinet members since 1993, over the last few years working with key members of the U.S. Congress on disaster preparedness and child health access.
In 1993 & 1994, Dr. Redlener served as special consultant to the National Health Reform Task Force for the Clinton White House. He has taught medical students in rural Honduras and has led or assisted in international disaster relief in Central America and Africa. Dr. Redlener has also created a series of direct medical relief programs and public health initiatives in the Gulf region ravaged by Hurricane Katrina.
Recent Posts by Irwin Redlener
As part of the Dart Center's Investigating Disaster panel at the 2016 Investigative Reporters & Editors Conference, disaster specialist Irwin Redlener, M.D. shares context on covering catastrophic events and suggests story ideas for journalists.

Disaster specialist Irwin Redlener, M.D. says news media play a key role aiding recovery and drawing lessons to better manage future catastrophes.