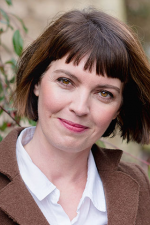 An award-winning freelance journalist, Louise Tickle specialises in education and social affairs investigations. She has written extensively on domestic abuse, the effects of poverty on children's education, and child abuse in the state school sector. She has a particular interest in family law and care proceedings, and is a member of The Transparency Project which aims to promote openness and understanding of the family court system in England and Wales.
In 2016 Louise was shortlisted for the Orwell Prize for Journalism, and was joint winner of the Bar Council's Legal Reporting Award. She won the outstanding schools journalism prize at the 2015 and 2013 CIPR Education Journalism Awards, and was the winner in the outstanding national journalism category in 2014. She won the Rosemary Goodchild Award for Sexual Health Journalism run by Brook and the Family Planning Association in 2013 and 2014.
An early foray into training in post-conflict Kosovo saw Louise spend nine months working with local journalists to improve independent reporting in the run-up to elections. She's since designed and delivered courses for NGOs, social enterprises and HE/FE institutions in the UK and abroad.
Recent Posts by Louise Tickle
Louise Tickle on the sometimes devastating impact of covering disturbing stories.