Meridith Kohut
Independent Photojournalist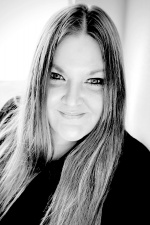 Photojournalist Meridith Kohut has spent years documenting the impact of health and economic crises on people in Latin America and the U.S. From a base in Caracas, Venezuela, she drew global attention to that country's crumbling hospitals amid its financial crash. Her investigation and photo essay revealing that hundreds of children had died of malnutrition in public hospitals was a finalist for the Pulitzer Prize in Feature Photography in 2018. Kohut earned a Courage in Journalism Award in 2018 from the International Women's Media Foundation. In 2017, Ms. Kohut was the Chris Hondros Fund Award recipient. In 2016, she won the Overseas Press Club award for best feature photography. Born in Houston, she attended the University of Texas at Austin. 
Recent Posts by Meridith Kohut
This piece tells the story of Wyckoff hospital in Brooklyn at the height of the pandemic, the trauma experienced by healthcare workers, and the impact of fear on medical workers, patients, and other hospital personnel. Judges described "Contagion of Fear" as "deeply insightful" and "profoundly affecting" immersive reporting. They praised Shuster for allowing people to "speak for themselves, free of judgment or editorializing," and called Meridith Kohut's photographs "revelatory without being overly graphic." Originally published by TIME in June, 2020.