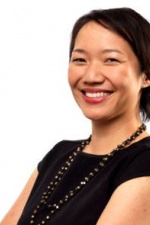 Patrin Watanatada serves as the Knowledge for Policy Director at the Bernard van Leer Foundation, a private foundation working globally to give all children a good start in life. She has 15 years of experience in strategy consulting, social change communications and investor relations, with a focus on the role of business in sustainable development. Her first job after university was as a classroom assistant at a Montessori preschool in Arizona, USA, and she is delighted to be once again working for young children every day. Watanatada grew up in a Thai family just outside Washington, DC and lives in The Hague, The Netherlands, where she is learning Dutch from her 2-year-old son.
Recent Posts by Patrin Watanatada
Full video and powerpoint presentations from "What Makes a Child-Friendly City? ECD-driven urban design"; June 30, 2018.