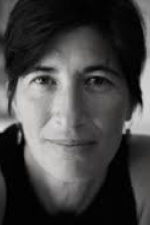 Samantha Broun is a radio and video producer, and the Managing Editor for the Peabody Award-winning website Transom.org. She works with Atlantic Public Media on all its projects, including the Transom Story Workshops. Her documentary work was honored with the Silver Award at the Third Coast International Audio Festival in 2016. For the new podcast from PBS FRONTLINE, she is currently working on a story about the re-sentencing of juveniles now serving life without parole. You can find her collaborative work with photographer Amanda Kowalski at SoundLight Media. Prior to working in radio, Samantha earned a masters degree in education and worked with youth in public schools and after-school programs for 15 years.
Recent Posts by Samantha Broun
Dart Award winners Samantha Broun from Transom.org and Erin Alberty from The Salt Lake Tribune offer advice on covering trauma.

This intensely personal documentary tells the story of a violent crime committed against reporter Samantha Broun's mother, its far-reaching impact on her family and decades of reverberations on politics and the criminal justice system. Judges described "A Life Sentence" as a "deeply honest," "brave" and personal story "elevated to great journalism." Originally published by Transom.org in March, 2016.