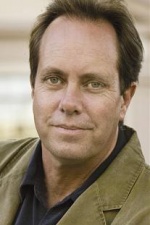 Jay Allison is an independent journalist and leader in public broadcasting. He produces The Moth Radio Hour and has created hundreds of documentary programs and series. Over the past 35 years, he has been a frequent contributor to NPR news programs and This American Life, and is a six-time Peabody Award winner. He hosted and produced This I Believe on NPR and co-edited the best-selling companion books. With The Kitchen Sisters, Allison co-produced and curated the series Lost & Found Sound, The Sonic Memorial Project, and Hidden Kitchens. 
Through his non-profit organization – Atlantic Public Media in Woods Hole, Massachusetts – he co-founded the acclaimed website Transom.org, which helps people tell their own stories, and the Public Radio Exchange (PRX.org), which helps get those stories to listeners. He also founded WCAI, the public radio service for Martha's Vineyard, Nantucket, and Cape Cod, where Allison lives with his family.
Recent Posts by Jay Allison
This intensely personal documentary tells the story of a violent crime committed against reporter Samantha Broun's mother, its far-reaching impact on her family and decades of reverberations on politics and the criminal justice system. Judges described "A Life Sentence" as a "deeply honest," "brave" and personal story "elevated to great journalism." Originally published by Transom.org in March, 2016.

After a devastating year covering the Middle East for NPR, Kelly McEvers unexpectedly turned the microphone on herself, as well as doctors, researchers, and fellow war correspondents. The result: a deeply personal radio documentary, "Diary of a Bad Year." McEvers will speak at a Dart sponsored forum Nov. 5.