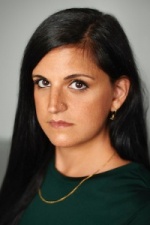 Samira Shackle is a freelance writer and reporter based in London. She is the editor of the New Humanist magazine, and a regular contributor to the Guardian Long Read. Her first book, Karachi Vice, tells the story of five ordinary citizens of Pakistan's largest city. She is one of the authors of the Dart Centre's guidelines on reporting on CRSV. In 2017 and 2018, she was a media fellow with Columbia University's Center for the Study of Social Difference, on a cross-disciplinary programme looking at the reporting of gender-based violence.
Recent Posts by Samira Shackle
From the Tigray War in Ethiopia to on-going asymmetric war in Colombia, sexual violence is a reality of conflict around the world. Reporting on conflict-related sexual violence (CRSV) is fraught with ethical issues and the potential for psychological harm to both source and reporter. The Dart Centre is releasing a new resource to deepen journalists' understanding of CRSV and to help them report on this complex issue ethically and effectively.