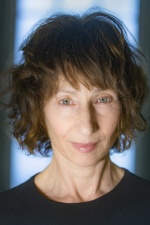 Nina Berman is a documentary photographer, filmmaker, author and educator. Her wide-ranging work looks at  American politics, militarism,  post violence trauma and resistance. Her photographs and videos have been exhibited at more than 100 venues from the security walls of the Za'atari refugee camp to the Whitney Museum of American Art. She is the author of Purple Hearts – Back from Iraq, (2004) portraits and interviews with wounded American veterans, Homeland, (2008) an examination of the militarization of American life post September 11, and most recently, An autobiography of Miss Wish (2017) a story told with a survivor of sexual violence which was shortlisted for both the Aperture and Arles book prizes. Additional fellowships, awards and grants include:  the New York Foundation for the Arts, the World Press Photo Foundation, Pictures of the Year International, the Open Society Foundation, the Center for Documentary Studies at Duke University and the Aftermath Project. She is a member of the photography and film collective NOOR images and a Professor at Columbia University Graduate School of Journalism where she directs the photography program.
Recent Posts by Nina Berman
From the Tigray War in Ethiopia to on-going asymmetric war in Colombia, sexual violence is a reality of conflict around the world. Reporting on conflict-related sexual violence (CRSV) is fraught with ethical issues and the potential for psychological harm to both source and reporter. The Dart Centre is releasing a new resource to deepen journalists' understanding of CRSV and to help them report on this complex issue ethically and effectively.

When photographer and Columbia Journalism professor Nina Berman saw an aerial photograph of a sprawling Syrian refugee camp in northern Jordan, she hatched an idea for an innovative journalism project. Last December, she and her colleagues from the NOOR photo collective spent a week photographing some of its 100,000 residents—and plastering the camp's prison-like walls with their images.