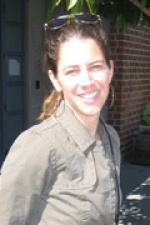 Amy Walters is a field producer for NPR's national desk based in Los Angeles. She has spent her entire professional career at NPR, initially as an intern for the network's Middle East bureau. Since then, she has worked on almost every NPR news magazine including a two-year stint with "All Things Considered." There she was part of the show's award-winning coverage of September 11, 2001.
When NPR opened a California production facility, NPR's national desk hired Walters as the first field producer for the western United States. Over the past five years, her assignments have expanded to include tours in Baghdad, New Orleans and many stops in between. Walters is often called on when news breaks. She covered the campus shooting at Virginia Tech and the deadly collapse at the Crandall Canyon coal mine in Utah. In addition, she's produced award-winning long-form enterprise pieces on topics involving juvenile justice, drug wars and polygamy.
Recent Posts by Amy Walters
This three-part investigation found nearly 700 Native American children in South Dakota are removed from their homes every year, sometimes under questionable circumstances. Originally broadcast on National Public Radio in October, 2011.

One in three Native American women will be raped in her lifetime. This two-part series tells the story behind this shocking statistic — a story of both human tragedy and  systematic failure of criminal justice on and off of reservations.  This series led to the reopening of a sexual assault case, Congressional hearings, and the launching of a website to manage donations to help sexual assault victims living in the Standing Rock Sioux Reservation. Originally aired on NPR on July 25 and 26, 2007.