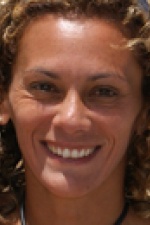 Anne Bourges is a journalist on the French daily newspaper La Montagne. For more than 15 years she has been covering crime, social affairs and general news. She began writing for French regional papers in the early 1990s after a period working on publications in Canada. Since 2007 she has been involved in creating a Dart network for France and the Francophone world.
 
Anne has a diploma in trauma psychology and participates regularly in interdisciplinary forums that address violence, its psychological impact on individuals and the role of the media. She is also active in training students and professional journalists in meeting the challenges posed when covering violent events.
Recent Posts by Anne Bourges
Le traumatisme psychologique peut toucher tous les journalistes qui évoluent en zone dangereuse et/ou qui rendent compte d'événements impliquant des populations affligées par des deuils, des violences ou des pertes graves.

Quand il s'agit de reporters de guerre et traumatismes psychologiques, le silence prévaut encore bien souvent. Les journalistes Marc Belpois et Hélène Marzolf sont parvenus à recueillir quelques expériences et témoignages. Résultat, une enquête de trois pages publiée dans Télérama. 

Des étudiants en journalisme confrontés à la gestion du stress.